EcoStruxure Automation Expert V23.0 – Evolving Everything in the Enterprise
July 24, 2023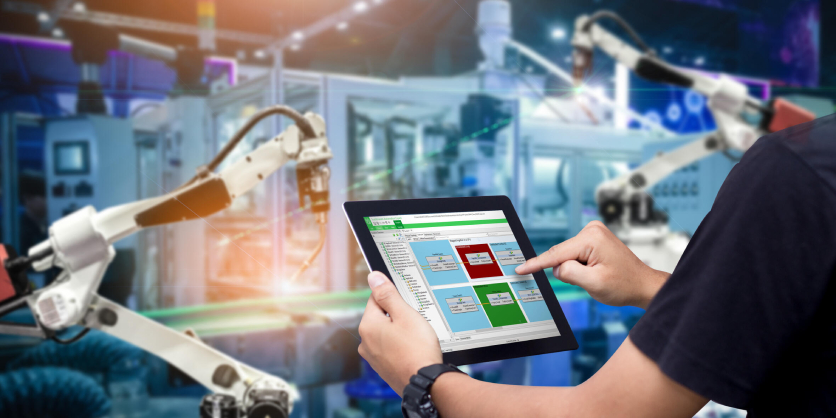 By Krystie Johnston
Schneider Electric launches EcoStruxure Automation Expert V23.0: a new software-centric automation system based on IEC61499 standards, enabling sustainable operations and improved IT and OT integration
Schneider Electric has launched EcoStruxure Automation Expert V23.0, an open platform that connects everything in the enterprise, for the Canadian market. EcoStruxure Automation Expert is an open, IoT-enabled, plug-and-play, interoperable architecture and platform. It is universalizing automation in homes, buildings, and data centres to infrastructure and industries – and it continues to evolve.
EcoStruxure Automation Expert reinvents automation by uniting assets from different brands and systems with a common language and grand design, freeing equipment from closed, proprietary technology. Hugo Lafontaine, Vice President, Industry, Canada at Schneider Electric, explains, "It is aligned with our vision of an open platform. EcoStruxure Automation Expert is the world's first software-centric industrial automation system, and the goal is to automate the industrial process." He adds, "The beauty of it is dissociating manufacturing in terms of products and software and having the ability to drive an ecosystem of multiple vendors, multiple best in-class solutions, and have them work together under one eco structure platform."
EcoStruxure Automation Expert helps automated industrial environments evolve
Less than a decade ago, Schneider Electric recognized the need to improve businesses in terms of safety, reliability, efficiency, sustainability, and connectivity and responded with this unique industrial automation system that frees equipment from closed, proprietary technology. "Software-centric," as opposed to "hardware centric," flipped the way automating is organized on its head.
Traditionally, software was the last step, added on top of the hardware to make it do a predetermined task. EcoStruxure Automation Expert focuses on the software and how it can be optimized to enable greater flexibility that customers, manufacturers, and industry need.
Automated industrial environments can be a complex ecosystem of various devices and machines, each with potentially different communication protocols. EcoStruxure Automation Expert facilitates communication with different machines, devices and sensors in a factory, and helps them work together more efficiently. And it removes dependency on proprietary industrial automation that may be limiting businesses' abilities to add the newest and best products on the market to their existing infrastructure.
How EcoStruxure Automation Expert reinvents industrial automation systems
"There is no manufacturer out there that makes everything," explains Lafontaine. "What we need to be able to do is free the enterprises of having one system that is not evolving to the level they want. If you have a platform that is limiting the ability to evolve, you are going to lose competitiveness and agility.

And you are also going to limit yourself in being able to potentially report in terms of information and data that is required. Automation Expert is all about removing these barriers, reducing upgrade costs, and bringing the sustainability and flexibility the customer needs."
EcoStruxure Automation Expert promises engineering efficiency, operational effectiveness, and to future proof businesses across multiple industries. Since its foundation, it has continued to evolve to improve many industries, from energy management to infrastructure to wastewater to process industries. Any business that has automation, or a process that needs to be automated effectively, can benefit from EcoStruxure Automation Expert. And the platform continues to evolve. V23.0 promises to be the cutting edge of industrial automation.
The latest features include: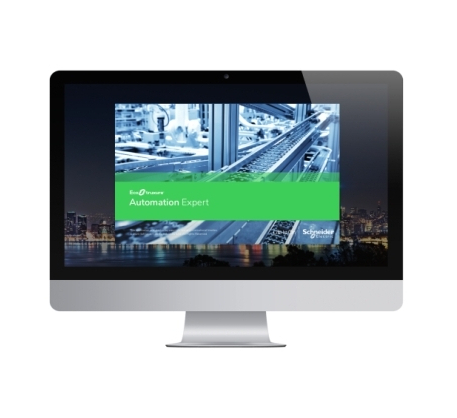 Enhanced integration with AVEVA System Platform to reuse graphics from existing applications for faster system design. EcoStruxureTM Automation Expert can connect to AVEVA Engineering and import plant design data for automated bulk engineering. It also enables scalable visualization for the enterprise control room by integrating with AVEVA System Platform
A new graphical editor for procedural automation which improves operational effectiveness.
Multi-OS compatibility with the EcoStruxureTM Automation Expert HMI and archive, now available on Linux and Windows, which allows users to develop similar objects across all compatible operating systems.
Enables internal or external entities to work together to create the best solution to solve specific market challenges.
EcoStruxureTM Automation Expert V23.0 launched in Canada late June and promises to save time by leveraging these new features. Lafontaine comments, "It is one of our strongest launches; it is fully aligned with making sure we emphasize the digital first approach of industrial animation, enabling manufacturers to leverage digital technologies, knowing they will achieve significant investment in their operations." He adds, "the customer is going to really enjoy the different features we have there. The ability that they can now work on IPC, they can work on PC, Linux, Windows based. All these things are being well-developed in this new version." 
It is important to understand that EcoStruxure Automation Expert is designed for interoperability. It supports IEC 61499 standard for communication protocols which allows users to have the same runtime, facilitating the development of applications for monitoring, visualizing, and controlling the automation system. This platform pushes the envelope of interoperability, creating an ecosystem that aligns with Schneider Electric's vision of "Universal Automation."
"EcoStruxure Automation Expert is really part of the broader vision around plug and play products that are going to be able to leverage applications, to share common runtime, share common design, and have people that can develop their own applications in the market to enhance that whole ecosystem." Lafontaine explains. "It is not just about our software, it is about the other software that is going to come out, the applications that are going to come out, the hardware that is going to be designed to be incredibly effective around that technology."
Built-in cybersecurity keeps evolving to protect the customer
The ability to create and share data on any scale begs the question of safety. Cybersecurity is also something Schneider Electric has considered in the development and evolution of EcoStruxure Automation Expert. Cybersecurity is part of the company's DNA. They have several global cybersecurity certifications and cybersecurity partnerships that act as third-party gateways for everything they design.
Lafontaine explains that Schneider Electric's commitment to security spans every industry, and every piece of hardware and software. He emphasizes, "Every business unit has a compliance committee that is kind of like an internal, third-party entity that ensures that we don't put anything out there that doesn't meet our requirements. We have centered around IEC 62443 for our platforms, and for everything we put out there, we understand the need to protect the customer – and keep evolving."
The importance of keeping evolving is underpinned further. Technological innovations have forever changed how businesses act. Recent and current events are a reminder that it is crucial to be agile in every market and industry. With Schneider Electric's EcoStruxure Automation Expert, each and every one can make it for life. Lafontaine concludes: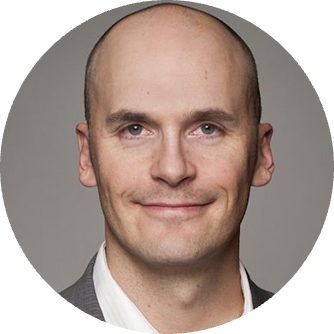 "EcoStruxure is at the heart of being able to implement new technologies, to take advantage of what's coming out as the latest and greatest on the market. It is going to give you the freedom, as an enterprise, to break the dependency you have around proprietary solutions, make you a competitive entity, make you adaptive going forward, and it will future-proof your business."
More Information
EcoStruxureTM Automation Expert
Schneider Electric Launches EcoStruxure Automation Expert V23.0: The Cutting-Edge Evolution of Industrial Automation