David Willick of Schneider Electric talks Optimizing Mining Operations, Integrated Technology and Sustainability in Mining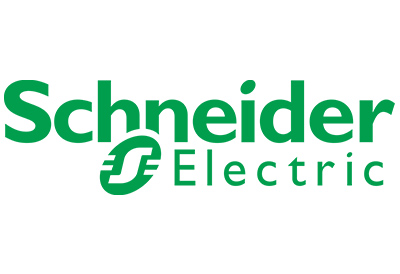 May 1, 2020
By Blake Marchand
Based out of Toronto, David Willick, VP & Regional Segment Leader for Mining, Metals and Minerals, Schneider Electric, is a mining industry veteran. Being with Schneider for the last three years, he is really starting to see the mining community focus in on producing sustainable products by utilizing new technologies and data analytics platforms.
"I've been in the industry 30-years and I've never been more excited than I am today," he said, and being with a company like Schneider that has really taken a leading role from a sustainability perspective makes it that much more interesting.
"There's almost a perfect storm coming. Society is demanding more sustainability, the big manufacturers are embracing that and moving to make sustainable choices and that's being pushed right down to the element. So, the mining communities are really embracing this, some faster than others."
Mining isn't an industry that is generally thought of as environmentally friendly. But with technology enhancements it's becoming more and more sustainable. And when it comes to a cleaner and more connected world overall, mining is crucial.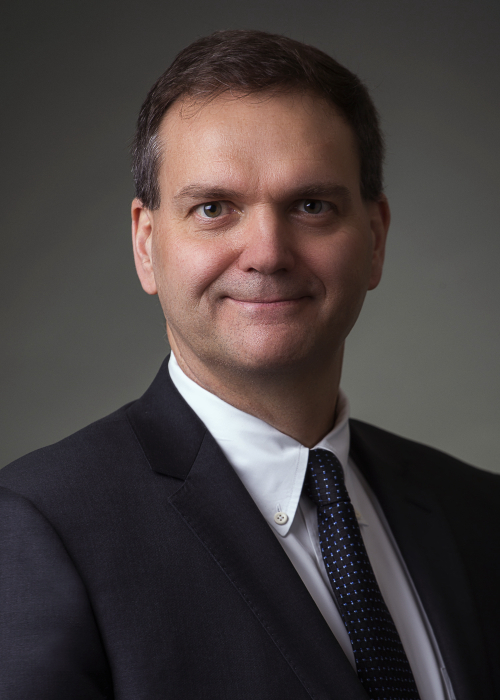 There are a couple reasons Willick is particularly excited about his industry, and sustainability is high among them. But even that comes down to the new technologies and solutions being utilized. The all-in-one approach to optimize operations with Schneider Electric's EcoStruxure platform, microgrid solutions, automation and integrated and remote solutions are all making mining more efficient, more productive, and safer.
Over the last 5 years, how has integrated technology infiltrated mining operations in Canada?
"It's really starting to accelerate, it has infiltrated, and the rate of infiltration has recently accelerated. I've seen no signs of that slowing anytime soon," Willick explained.
The data that is being generated is really impacting the direction of the industry.
"A lot of our customers, what they're doing now is they're really looking at this data and trying to get the information out of it. Getting access to that information, getting insights out of that data and then making actionable changes as a result. That is beginning to happen and really transforming the mining industry, which is great to see."
The data in itself is overwhelming. You need a platform to make sense of it. "What are the insights into the data? What are the connections between the sensors that we previously didn't know of? And from that clear vision make actionable changes." The analytical approach is giving end-users a critical decision-making tool and bringing all departments essentially into one room to create synergies with respect to the direction of operations.
"We do a number of integrated operations centres and that's really a core to our business. I think you're going to see this becoming more and more of a requirement as opposed to a luxury. As we try to do more with less, as we have more information and as we put more of the entire operation together in one room; we break down those silos that have always existed between departments." Rather than have departments at odds with prioritization. For example, operations is going to be inclined to keep production going, while maintenance is going to be inclined to take equipment down to make sure it's running reliably. Data analytics provides objective metrics that companies can use to inform their decision-making process. So, those silos Willick mentions, are avoided by the added context provided by the data.
What advantages has EcoStruxure provided for Canadian mining operations?
"EcoStruxure is really our platform for those connected products, the edge control, apps and analytics all wrapped around the cyber security," explained Willick. "EcoStruxure is a difference maker for us because we are able to connect to just about anything that's out there."
Willick explained that early on, 25-30 years back, Schneider made the decision to go with an open architecture.
"We adopted that philosophy a long time ago understanding we need to be able to talk to everybody's software and everybody's connected devices out there. The EcoStruxure platform allows you to do that easier than just about anybody else on the market."
Willick elaborated on that point, "Once you have all those connected devices talking, regardless of what the brand logo is on those individual devices, then we're able to see the complete picture to give you all the benefits that we talked about on that integrated operations centre. I would say that's a clear advantage with Schneider at this time, that open connectivity, that ability to see across silos, that ability to run operations from a central place."
How have integrated and automated mining operations developed both efficiencies and worker safety?
"Safety goes hand in glove with all this extra connectivity and remote operations," explained Willick. Technology is making mining a cleaner industry in many ways, by being focused environmentally, but also by pulling operators from underground.
"One of our clients in northern Ontario has implemented remote operations centres where they can allow people to remotely control LHDs or scoop trams that are operating underground from 700 kms away. Not only is it improving the safety of the workers because they're not going underground, but it's also increasing productivity of the overall operations."
"They're also 'gamifying' some of the operations," he noted, so it's becoming a more attractive industry for young professionals – some companies will even put up a 'leaderboard' for tons moved on a shift.
"So, you're seeing the technology and gamification come together. A lot of the workers that were traditionally operating underground physically at the machines, the younger generations aren't interested in doing that. This remote operation allows them to have a more balanced lifestyle at the same time as increasing the productivity of the operations."
And as sensing capabilities improve and 5G networks are introduced, these capabilities will only be enhanced. From Willick's perspective there's been a lot of uptake for automation in the mining sector. But with automation always comes a concern over job loss. Which in most industries is a misnomer, this is particularly true in mining where the jobs being displaced are demanding. The reality is that with automation in mining, like other industries, jobs aren't lost so much as they're re-located.
"A lot of people were concerned that we're displacing workers when we adopt and implement this technology, it's really the opposite that's happening," said Willick, companies are finding there's a smaller hiring pool because people don't want to do that type of work.
Mining companies are having a tough time filling these operator positions and automation is invigorating the industry from a talent acquisition perspective.
"Now with the technology – if you can make it cool and you can make exciting and you can make it remote; it's attracting a much bigger resource pool to be able to do it that way." While at the same time, making operations safer and more productive.
Looking ahead 5 years, how do you see automation and control technology shifting in Canada?
When it comes to where the industry is heading and the trends he is seeing, Willick pointed out the integrated operations approach (discussed above) as becoming more and more prominent. "By putting everyone in one room and seeing the beginning of the operations right through to the end of the operations, you get a better appreciation for what needs to happen to run the business better overall."
Augmented and virtual reality are also taking the industry a step further into the future.
"Our Augmented Reality advisor allows you to hold up a tablet to a running device and it will give you step by step instructions on how to open up the device, how to lock it out, how to access it safely." Something that is useful when you're not familiar with a device or you don't have access to its instruction manual.
From a safety perspective, in addition to augmented reality, virtual reality allows operators to run through emergency situations or operator level training.
Certain emergency events rarely happen. Making them that much more difficult to address. Willick had one client that went through their simulator for a certain emergency simulation that he ended up running into on the job. Because he got experience with the virtual situation, Willick noted the operator "was able to calmly and correctly de-energise the system." That added level of training makes a huge difference when it comes to handling situations confidently and being able to make sense of training manuals in a real-life-like setting.
Ultimately, connectivity, integrated operations, automation, remote control, data analytics, micro-grids; the technologies that are bringing mining into the digital, connected future, as Willick says, go hand in glove with making the industry more productive, while also increasing safety and environmental sustainability.