Automotive Test Stands with Siemens SINAMICS S120 – Your One-Stop for Precision, Efficiency, and Flexibility
The technical accuracy and flexibility of Siemens automation and drives solutions provide significant advantages for test stand applications
September 12, 2023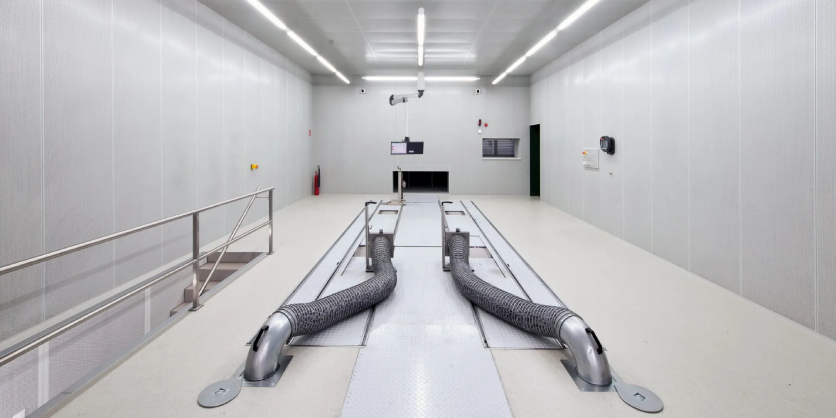 By Krystie Johnston
In the automotive industry, test stands are essential for precise quality assurance procedures no matter what the make or model of the vehicle. The increasing demand for electric vehicles (EVs) is transforming test stand requirements – and Siemens has solutions for this industry segment. In this article, Kaitlin Werth, Testing Equipment Industry Manager – Digital Industries at Siemens discusses what makes Siemens DC technology and the SINAMICS S120 family of drives the solution for automotive end of line (EOL) testing. She also discusses emerging trends in motor and drive technology precipitated by the directives of electromobility.
EOL Testing for Electric and Internal Combustion Engines: An Overview
End-of-Line testing is an important part of vehicle assembly because it ensures the correct functioning and calibration of a vehicle and its components before it leaves the factory. Werth provides a generalized overview of the differences between EOL testing for EVs and internal combustion engine (ICE) vehicles: "The main difference when we are talking about an internal combustion engine versus an electric vehicle would be that there is a need to test a unique, yet simplified set of components. There is more going on in the powertrain for an internal combustion engine than there is in an electric vehicle." She adds, "There is a smaller set of components that make up, for example, a battery electric vehicle powertrain; these include the battery, inverter, electric motor, differential and transmission. Whereas a standard ICE vehicle, the powertrain would consist of the fuel tank, engine, transmission, differential, axles, and drive shaft."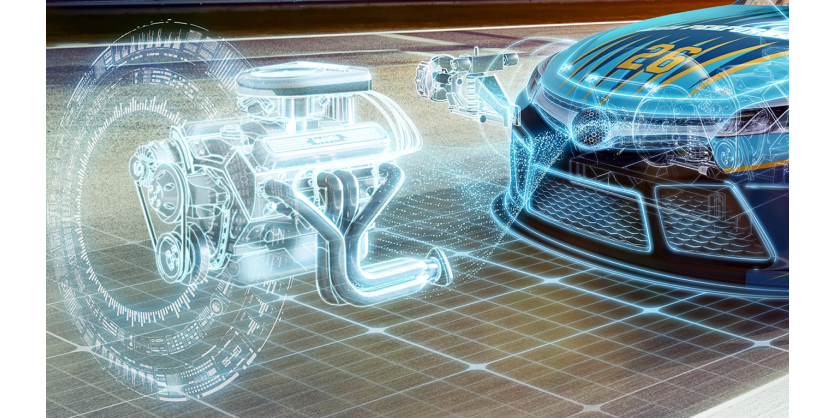 EOL testing of an EV is more simplified compared to that of an ICE vehicle – but, because their powertrain components are different, the process is inherently different. Werth explains, "Characteristic internal combustion engine related end of line testing equipment would typically include hot or cold engine test stands, as well as various transmission tests stands. With the shift to the electric vehicle and offline test, that equipment focuses on test stands for the electric drive unit, battery, and electric motor."
The electrification of the powertrain presents manufacturers and suppliers of vehicle components with new challenges. The advancement of electromobility alongside the development of new technologies requires the automotive industry to make some sizable capital investments. Where classic internal combustion engines are essentially autonomous or externally driven, electric drive systems must be supplied with electric power, which means new test stands are needed. Moreover, providing the necessary DC power efficiently is a significant challenge when planning and designing test stands for electric vehicles.
A Closer Look at EOL Testing for Electric Vehicles
EOL testing for EVs comprises various criteria for the inverter, motor, and battery testing. Commonly, the necessary DC voltage range is anywhere from 300 to 1000 V, but this has been increasing as the technology evolves. Automotive manufacturers who make the switch from ICE vehicles to EVs can still make use of the existing infrastructure that was used to test traditional, gas-fueled engines – with help from Siemens. Werth says, "What is great about the Siemens drive system components (namely the SINAMICS S120) is the flexibility of our products to fulfill the changing requirements that come along with the evolution from ICE to electric vehicles."
This video provides an example of an OEM who wanted to upgrade their test stand to serve the electromobility market and achieved their goal partnering with Siemens and using their motors and drives.
The SINAMICS S120 drives are renowned for their flexibility in virtually any high-performance application, and with a wide range of coordinated components and functions in a complete drives package, they are ideal for a spectrum of motion control applications. Werth gives an example of how Siemens' SINAMICS S120 makes it possible to use the same EOL test stand across a range of vehicle types: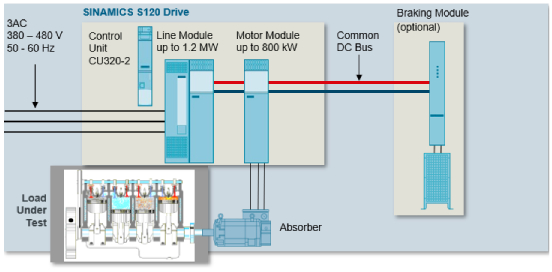 "A standard hot or cold combustion engine test stand would use Siemens components: you would have your three phase AC voltage coming in, typically in the 400 to 480 Volt range, that would, in most cases. be connected to what we call our 'active infeed unit', which is the rectifier along with a filter, and that would be followed by our motor module, which is an inverter because it converts DC into AC voltage, and then finally, the absorber motor, which typically falls in our SIMOTICS M-1PH8 motor range, and ultimately connects to the load under test."
She adds, "Making the switch to an electric vehicle related test stand can still allow for use of the existing infrastructure. In doing so, it is important to consider ratings and requirements, such as voltage, power, speed, torque, etc., to ensure that the existing drive system is suitable. If all of that still falls in line with the requirements for the components that exist, we can use the existing drive structure."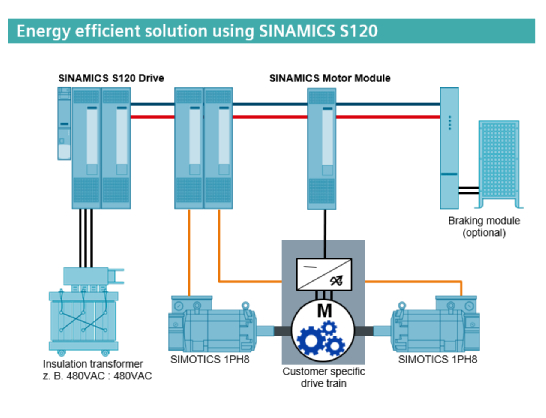 She continues, "For example, an electric drive unit or EDU (which is the inverter, electric motor, and transmission) test stand could utilize the existing incoming power, the active front end and filter, and motor module. Instead of utilizing the motor module for its typical AC output, we will use it to act as a battery simulator for the EDU."
Werth explains, "Just like the battery would work inside the electric vehicle, given that the voltage requirement for the EDU inverter is DC, the SINAMICS motor module paired with Siemens' DCDCCONV technology extension, which is a firmware extension, as well as additional components like DC chokes, DC fuses, and a capacitor module, can turn that motor module into a DC-DC power converter to act as the EV battery."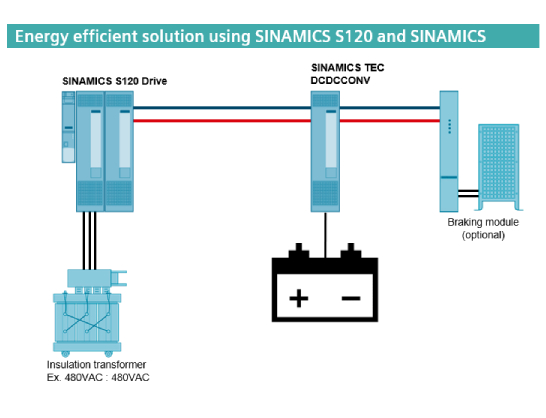 In other words, a similar infrastructure setup can also make up a test stand solution for EV battery testing. Werth explains, "You can similarly 'repurpose' the existing Siemens infrastructure to do EV battery pack testing. Because we are using the motor module as a DC-DC converter, we have an adjustable DC voltage that we can use for battery testing."
These examples demonstrate how Siemens' products and solutions enable high efficiency – both in engineering and in the operation of the test stand and can dynamically serve the electromobility market as well.
Siemens Collaborates to Assist OEMs and Automotive Manufacturers with EOL Test Stands
With Siemens' SINAMICS S120 drives and other components, automotive manufacturers can keep pace with the transition to electric in the automotive market, thanks to the flexibility, precision, and efficiency of their test stand portfolio. The company partners with key original equipment manufacturers (OEMs) to collaborate on test stand solutions and deliver them. Typically, OEMs are responsible for the design and build of the complete EOL test stand, with Siemens supplying both the hardware and software technology for standard motor drive components and adaptable software extensions. They are also well-equipped with application expertise and concept knowledge spanning over 300,000 employees from around the globe.
Emerging Solutions and Drive Technology
In this ever-changing world in which we live in, keeping up with the pace of technology and innovation can be challenging. Werth says, "What is perhaps most exciting and interesting is the growth in emerging DC technologies due to the key focus on sustainability and efficiency relating to electric vehicles. While this growth has been ongoing, higher voltages (beyond the usual 400-800V range) are becoming a new trend to accommodate faster EV charging times. The SINAMICS DCP is another great Siemens offering that can directly tackle these emerging DC trends."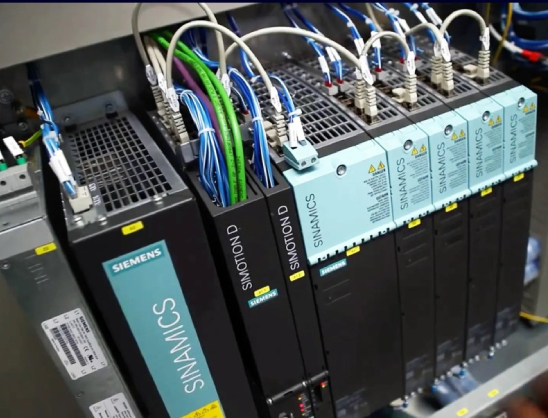 The DCP is a compact DC-DC converter that offers an all-in-one design and is scalable via parallel connection. It also allows for convenient flexibility by being able to tie into an existing common DC-bus infrastructure. Depending on size, configuration, and DC link voltage, the DCP also provides a common setup to adjust for voltages from 90V to 1200V by simply varying the DCP. Siemens currently offers three sizes: 30kW, 120KW, and the newly released 250kW (which is SiC based and offers output voltages up to 1200VDC).
Werth maintains that these products are currently available on the market. She also elaborates, "Another Siemens development that has emerged is the use of the S120 motor module as a DC-DC converter (as previously described). The newly released version 2.1 of the DCDCCONV technology extension (additional S120 firmware function) utilizes all three phases of the motor module (as opposed to just two). The 3-phase interleaved DC-DC converter provides several key benefits such as the need for smaller chokes, higher DC output currents, and smaller current ripple, as well leading to weight and space reduction."
Siemens SINAMICS S120 family of drives is the best choice for test stand applications. Their wide range of power ratings, from 0.12kW to 5,700kW (0.16HP to 7,500HP), coupled with efficient energy regeneration makes them excellent dynamic drives with consistent motor speed and torque control. Other S120 drive components include a controlled rectifying unit, with pulse frequency up to 32kHz, an active infeed unit for a constant DC link voltage, and a control system with high dynamic performance, high speed, torque precision, and more.
Siemens. A Reliable Partner
Siemens recently celebrated their 175th anniversary as a global company, and their 110th anniversary in Canada. With the century, and decades of experience with the technologies that shape the world, it is easy to see why manufactures rely on Siemens.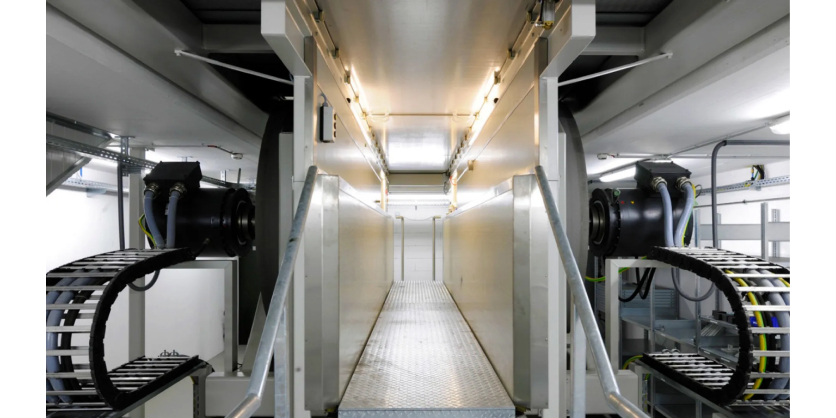 Werth comments, "Siemens has a forward-thinking focus on sustainability and efficiency – which are key when it comes to the electric vehicle industry. They also have a mindset dedicated to safety, which is important in anything you are doing. They have a mindset for efficient engineering and scalable concepts that offer flexibility, and that can accommodate adaptation to the evolving automotive technology." The precision and flexibility of Siemens' motor and drive solutions provides many advantages for the wide variety of test stand applications. Moreover, their products and solutions reach beyond the automotive market – they are an all-inclusive partner for energy and cost savings
More Information
Test Stands for the Automotive Industry
Hardware and Software Solutions for Dynamic Automotive EV Testing