AGronomic IQ, Growing Energy Efficiency in Canada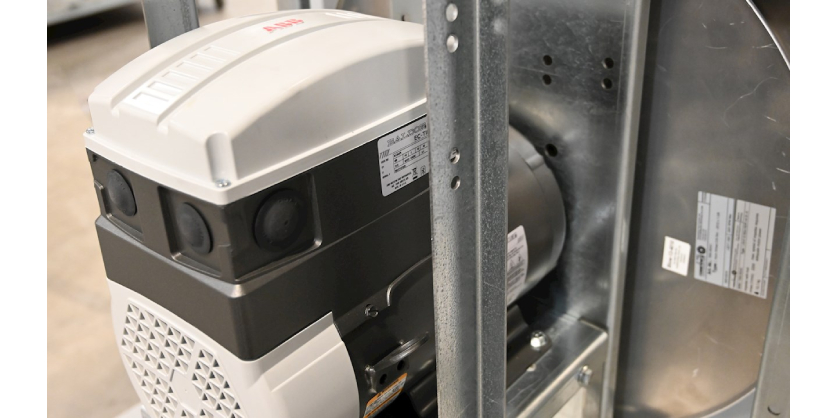 Helping grow ops reduce energy waste
February 13, 2023
AGronomic IQ needed a quick turnaround on delivering HVAC units to customers expanding their cannabis growing facility. So, when post-pandemic supply chain challenges hit their foreign drive supplier, they pivoted to find an energy-efficient, applicable no-change solution. ABB answered the call with Baldor-Reliance® EC Titanium™ motors, delivering high energy efficiency, cost-efficiency, reliability, and support above and beyond expectations.
Providing smart HVAC for growth
AGronomic IQ builds all-in-one grow room HVAC systems to deliver precise temperature and humidity control with exceptional energy efficiency. Servicing the commercial cannabis grower industry, the Ottawa-based manufacturer, who also operates from a 150,000-square-foot facility in Montreal, has been a flagbearer for energy efficiency from the get-go. So when supply chain constraints forced them to seek alternative suppliers for their ventilation systems motors, they placed energy efficiency at the top of their requirement list. They also looked for a supplier that could deliver a readily applicable solution and, ideally, incurred no changes to their system's design.
ABB's energy efficient motor solution
The EC Titanium motor checked all the boxes. First, the motor is outfitted with a variable speed drive allowing it to operate at different speeds, according to use — accelerates in peak demand, slows down for the night. This feature prevents unnecessary energy loss, which translates into reduced consumption and less wear and tear. Although cost savings is a substantial benefit to the end-user, this feature is paramount to growers who hope to be part of the solution to reduce energy waste.
A growing number of manufacturers are foreseeing the long-term advantage of investing in energy-efficient products, not only to reduce their carbon footprint but because it translates into long-term profitability. In a world where energy overconsumption directly impacts our planet's survival, conscientious manufacturers like AGronomic IQ understand that customers prefer greener solutions, which will likely become the norm. Attuned to this tendency, ABB solidified its commitment to a cleaner, less wasteful world when it launched the Energy Efficiency Movement in 2021, which invites stakeholders to innovate and act for a more energy efficient, regenerative, adaptive world.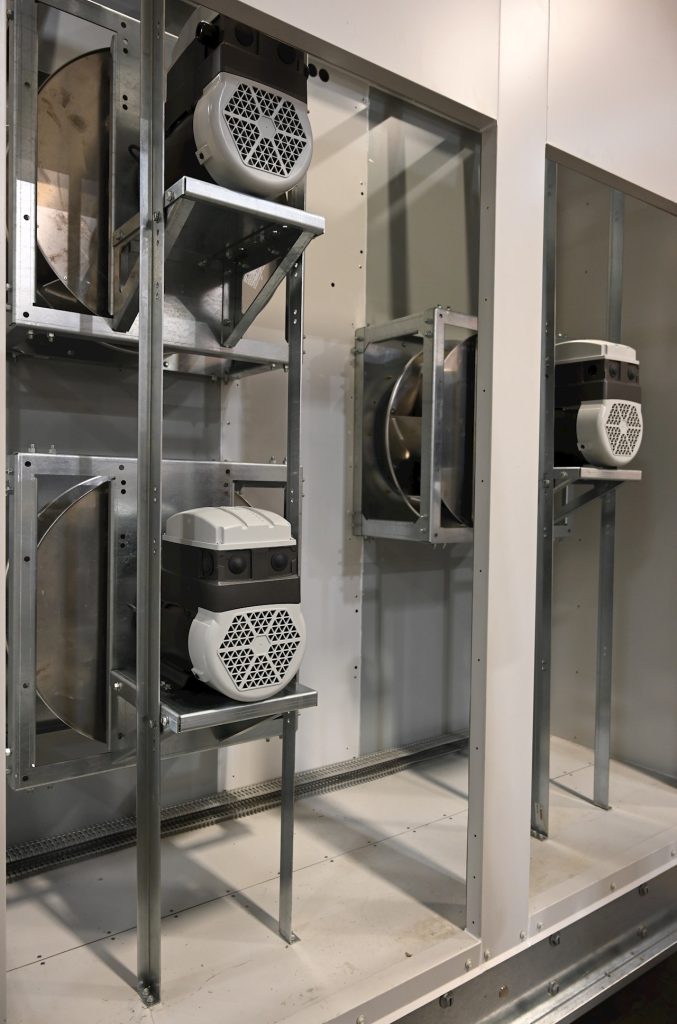 Product availability, supplier proximity, and reliable support
Further to sourcing a greener product, AGronomic IQ needed assurance that its motor supplier could deliver a suitable solution without incurring any change to its customer's system design.
"We wanted a trouble-free no-change solution, and we needed it fast to fulfill a sizeable urgent order. Communications with ABB were very transparent and very open. They worked with us to find applicable quality solutions," explains Geoff Brown, VP Technical Applications & Innovation for AGronomic IQ, who initially purchased two 7.5 HP frame sizes of EC Titanium Units with a commitment to acquire 250 additional units within the year.

Geoff Brown, VP Technical Applications & Innovation for AGronomic IQ
ABB's proximity to its manufacturing facilities proved essential in reducing the wait time to source the products. As supply chain challenges remain common in these post-pandemic times, the ability to cut delivery delays and provide solutions as a single supplier presented enviable assets. Proximity also facilitated support, considered the most significant benefit to AGronomic IQ and its customers. Again, Brown reaffirms his choice:
"ABB's support has been outstanding. I have nothing bad to say about it. We are not going back to our old supplier."

Geoff Brown, VP Technical Applications & Innovation for AGronomic IQ
More Information
Related Story
The process of converting electrical energy to mechanical energy is never perfect. As much as we would like to have a 100% efficient motor, it is impossible to build a machine that will take 746 watts of electricity (the equivalent of 1 Hp) and convert it to 1 Hp of mechanical output. It always takes somewhat more than 746 watts to yield 1 Hp's worth of output.
How much power consumption aka money are you spending that you do not have to? Take a minute while having your coffee to see if you can save money.