Ontario Strengthening Mining Industry Innovation and Development in the Northeast
November 13, 2023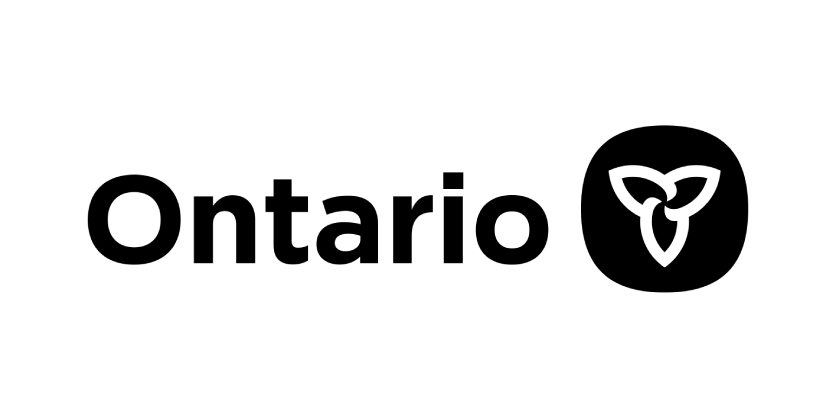 Province investing in mining supply and services sector in Northeastern Ontario
The Ontario government is providing more than $4.1 million through the Northern Ontario Heritage Fund Corporation (NOHFC) to five mining supply and services projects in Northeastern Ontario.
The NOHFC promotes economic prosperity across Northern Ontario by providing financial assistance to projects that stimulate growth, job creation and skills development.
"These investments will support our province's growing mining industry and help build-up our home-grown electric vehicle and battery supply chain," said Premier Doug Ford. "Through the Northern Ontario Heritage Fund, our government is helping to create thousands of jobs, attract new investments and spur economic growth in Sudbury and throughout the north."

Premier Doug Ford
Projects funded through the NOHFC include:
$2 million for Frontier Lithium Inc. in Sudbury to demonstrate a new lithium extraction process that produces high-quality lithium chemicals used in lithium-ion battery and electric vehicle manufacturing. This is a key step before exploring the possibility of establishing a full commercial-scale lithium chemical plant in Northern Ontario that could provide employment opportunities for more than 200 people
$1 million for Tim McDowell Equipment Ltd. in Sudbury to expand its facility and purchase equipment, allowing the company to expand its operations in supplying heavy equipment to the mining and construction industry and providing repair and rebuilding services
$399,977 for Z'Gamok Construction LP in Sagamok Anishnawbek First Nation to purchase equipment to expand operations in Algoma-Manitoulin in industrial services including aggregate hauling, site services, and custodial and site security
$390,000 for MOSWA Fuels in Cochrane to purchase new trucks and tankers to haul fuel to the Detour Lake gold mine to support a five-year contract with Kirkland Lake Gold
$310,500 for Rocvent Inc. and 1887571 Ontario Inc., a manufacturer of polyvinyl chloride (PVC) flexible mine ducting in Sudbury, to purchase new equipment that will more than double production of their high frequency welding units.
"We continue to make targeted investments in business development, as well as innovative technology developed right here in Northern Ontario," said Greg Rickford, Minister of Northern Development. "Not only does today's funding strenghten the mining supply and services sector, but it also supports our government's Critical Minerals Strategy and our goal of being a supplier, producer and manufacturer of choice for critical minerals."
"Our government is building an integrated supply chain through our Critical Minerals Strategy by investing in critical minerals exploration, innovation and processing," said George Pirie, Minister of Mines. "We want lithium from Northern Ontario to fuel the electric vehicle manufacturing revolution in the South and this investment in Frontier Lithium will support building the processing and refining capacity we need to get it done. This is another example of Ontario mining companies leading the charge for critical minerals innovation and creating good jobs in communities across the province."
Since June 2018, the NOHFC has invested more than $724 million in 6,060 projects in Northern Ontario, leveraging more than $2.3 billion in investment and creating or sustaining over 9,440 jobs.
Quick Facts
The Ontario government launched new and improved NOHFC programs that support more projects in rural northern communities and make it easier for more people and businesses to apply. The programs target existing and emerging markets, provide more work opportunities for Indigenous people and address the skilled labour shortage in the North.
Quotes
"I would like to express my gratitude for the funding received from the Ontario government and Minister Rickford and for their ongoing support in advancing Frontier Lithium's chemical test work. This investment in innovation supports critical minerals processing and refining capability in Ontario and brings our project another step closer to commercialization."

– Trevor Walker
President and Chief Executive Officer, Frontier Lithium
"Z'gamok Construction is grateful for the support shown by our provincial government. The funding provided has allowed us to increase our capacity while adding more than ten valuable jobs to our company."

– Kevin Sanderson
General Manager, Z'Gamok Construction LP
"We are most grateful for the financial support received from the NOHFC, which has not only created additional employment at our Sudbury operation but has also allowed us to become more competitive in the mining heartland of Sudbury, at a time when high inflationary pressures are being felt by all."

– Don Turgeon
General Manager and David Ansara, Controller, Rocvent Inc.
Additonal Resources
Related Story
The Ontario government is providing more than $4.1 million through the Northern Ontario Heritage Fund Corporation (NOHFC) to nine agri-food projects in the North. This investment will boost local food production, create jobs and stimulate expansion and diversification in the northern agri-food sector.