Ontario Strengthening Agri-Food Sector in the North
Provincial investment will boost northern economy and food security
November 6, 2023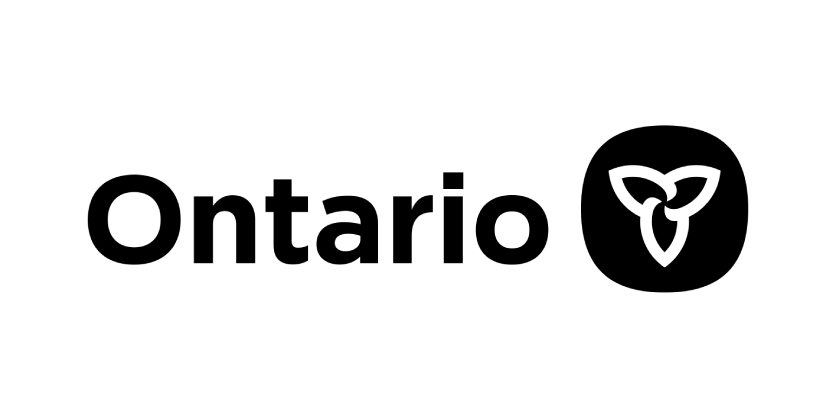 The Ontario government is providing more than $4.1 million through the Northern Ontario Heritage Fund Corporation (NOHFC) to nine agri-food projects in the North. This investment will boost local food production, create jobs and stimulate expansion and diversification in the northern agri-food sector.
Greg Rickford, Minister of Northern Development, made the announcement at The Royal Agricultural Winter Fair.
"Through targeted investments like the ones we are celebrating today, our government continues to strengthen the Northern agri-food industry that keeps our communities thriving," said Minister Rickford. "The NOHFC was modernized by our government so more businesses and organizations can apply for the supports they need to diversify their offerings, expand their facilities, or take on projects like tile drainage to enhance their crop production in the North."

Greg Rickford, Minister of Northern Development
Funded NOHFC projects include:
$1,400,000 for Lactalis Canada Inc. to convert their Sudbury milk facility into a premium non-dairy, plant-based facility
$945,506 for the Northern Ontario Farm Innovation Alliance to administer a tile drainage project in the Timiskaming–Cochrane District, spanning 1,888 acres and supporting 19 producers
$535,800 for the Northeast Community Network to administer a tile drainage project in the Timiskaming–Cochrane District, spanning 893 acres and supporting nine producers
$461,000 for Tulloch Agriculture Inc. to build two storage buildings and purchase equipment to expand operations to include cash cropping in Algoma–Manitoulin
$400,000 for Sharpe Farm Supplies Ltd. and WM Sharpe Farms Ltd. to invest in a new 14,000-square-foot warehouse that will have an agri-centre and new grain dryers and grain bins to support crop storage services in Algoma–Manitoulin
$174,684 for Lock City Dairies Inc. to expand their facility in Sault Ste. Marie to increase productivity, efficiency and storage capacity, and generate more sales and clients
$81,000 for Peace Hill Farm in Sundridge to install a greenhouse and purchase equipment to establish commercial organic farming operations
$67,967 for Pleasant Valley – an agricultural tourism start-up on Manitoulin Island – to build a safe and positive environment to provide education and connect people with animals and agriculture
$56,520 for Old Rock Inc. – a specialty coffee roastery based in Sudbury – to purchase and install a new coffee roaster to respond to consumer demand and invest in building retrofits to accommodate the roaster and marketing costs
"The agriculture and food sector in Northern Ontario plays a vital role in boosting the local economy and creating employment opportunities," said Lisa Thompson, Minister of Agriculture, Food and Rural Affairs. "Strategic investments through the NOHFC in northern agriculture projects are one of the many ways our government is ensuring the North is well positioned for growth and can capitalize on new market opportunities."

Lisa Thompson, Minister of Agriculture, Food and Rural Affairs
The NOHFC promotes economic prosperity across Northern Ontario by providing financial assistance to projects—big and small, rural and urban—that stimulate growth, job creation and skills development. Since June 2018, the NOHFC has invested more than $717 million in 5,875 projects in Northern Ontario, leveraging more than $2.3 billion in investment and creating or sustaining over 9,260 jobs.
Quick Facts
The Ontario government launched new and improved NOHFC programs that support more projects in rural northern communities and make it easier for more people and businesses to apply. The programs target existing and emerging markets, provide more work opportunities for Indigenous people and address the skilled labour shortage in the North.
The 101st annual Royal Agricultural Winter Fair is taking place November 5–12, 2023, at Exhibition Place in Toronto.
Quotes
"The Northern Ontario Farm Innovation Alliance appreciates the NOHFC's continued support for agricultural development. Agriculture in Northern Ontario supports over 7,835 jobs and contributes over $522 million in GDP to the provincial economy. Farm cash receipts have grown over the past 15 years from $182 million in 2006 to $238 million in 2021. The investments made through programs such as Invest North and the Regional Tile Drainage Initiative have played a key role in the growth seen in the sector across Northern Ontario."

– Yves Gauthier
Chair, Northern Ontario Farm Innovation Alliance
"Thanks to the continued support of the Government of Ontario, the Northeast Community Network has been developing a plan in response to climate change to cultivate the vast potential that lies in the soils of the Great Claybelt. Without compromising existing industries or the land on which we live, the Northeast Community Network and partnering Indigenous communities and municipalities will continue to plant seeds to advance modern, responsible and sustainable agricultural development for generations to come."

– Johanne Baril
Chairperson, Northeast Community Network
"We would like to thank the NOHFC for their support for our new grain elevator and agronomy centre on Manitoulin island. This new agricultural hub, which is centrally located on the island, will have a commercial size dryer and greater storage capacity for their grain than the island has today. This will create new opportunities for Manitoulin and area farmers to grow and market their grain crops through Sharpe Farm Supplies, and will help increase their profitability and the long-term sustainability of their operations."

– Paul Sharpe
President, Sharpe Farm Supplies
"Lock City Dairies has been a part of our community for 31 years. Since the beginning, we have believed in investing back into the community that invests in us. NOHFC has accelerated the growth of our company so that we are able to not only continue our efforts in making our city stronger but to double down. We appreciate NOHFC for believing in us and making it possible for us to grow at the rate we have over the last two years."

– Vic Fremlin
Owner and Founder, Lock City Dairies
"Financial assistance for a small business goes beyond the dollars invested. With NOHFC's investment, we were able to more than quadruple our roasting capacity per hour, increase our staff and mitigate the risk and challenge of expansion. As a small business, what may seem like a modest investment is significantly large for us."

– Luc Roy
Owner & Operator, Old Rock
Additional Resources
Related Story
Vic Fedeli, Minister of Economic Development, Job Creation and Trade, issued this statement following a monthly employment release by Statistics Canada, which showed that while employment in Ontario decreased in October 2023, almost 160,000 jobs have been created this year. Nationwide, 40 per cent of new employment occurred in Ontario in the last 12 months.
"During a time of global economic uncertainty, Ontario has a plan to foster resiliency and stability by supporting growth in key sectors, reshoring manufacturing jobs and helping Ontario businesses access new markets.