Mazak to Spotlight High-productivity Machine Tool Technology at CMTS 2019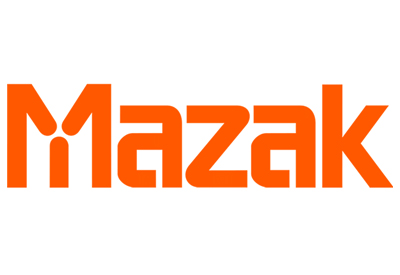 August 6, 2019
For those Canadian shops looking to boost productivity as well as profitability, Mazak will demonstrate several high-capability machining systems at the Canadian Manufacturing Technology Show (CMTS) from September 30-October 3 in booth #2560. These advanced systems – under full power and processing real-world parts – will include the VTC-300C Vertical Traveling Column machine, HCR-5000S Horizontal Machining Center, QUICK TURN 250MSY and INTEGREX i-100 BARTAC-S Multi-Tasking Machines, and VC-500A/5X Vertical Machining Center.
For effective production of extremely long and heavy workpieces or of multiple smaller parts at one time, the Mazak VTC-300C features a full traveling-column design and fixed table along with a powerful 40 taper, 15,000 rpm spindle. An optional table center partition transforms the machine work envelope into two separate areas so the machine can be in cycle in one work area during part setup in the other. At CMTS, the Kentucky-built VTC-300C will be machining a flange/coupling part and large mold component.
As a 5-axis, single-table (S) machine processing an aluminum satellite component during CMTS, the Mazak HCR-5000S features a 40-tool Auto Tool Changer that is expandable to a 160-tool capacity. Mazak also offers the machine in a range of high-speed spindle options, from a standard 12,000 rpm spindle up to 30,000 rpm one, and each features an integral spindle/motor and ballscrew core cooling that minimizes vibrations for higher accuracy. Linear roller guides allow the HCR-5000S to achieve 60 m/min rapid traverse rates as well as 1G acceleration/deceleration rates in the X and Y axes and 0.8G in its Z axis to significantly shorten overall machining cycle times.
Mazak's QUICK TURN 250MSY will show its Multi-Tasking productivity prowess by machining a sophisticated shaft component during CMTS. The machine sports several productivity-enhancing features that include a direct-drive turret design, high-torque main spindle, a powerful milling spindle and Mazak's MAZATROL SmoothG CNC control. The Kentucky-built machine has two turning spindles, a rotary tool milling spindle and Y-axis capabilities for single-setup DONE IN ONE precision part-processing operations. The machine's 12-position, direct-drive turret eliminates the use of belts for improved part surface finishes and reduced maintenance. It accepts both VDI and bolt-on tooling.
In addition to the QUICK TURN model, Mazak's INTEGREX i-100 BARTAC-S will highlight the Multi-Tasking capabilities that make it possible to process complete powertrain part sets at CMTS. The demonstration will underscore all the features of the machine, including 5-axis milling, heavy rough milling, turning, threading, hobbing and more. When processing small high-precision parts in single setups as well as machining bar material up to 4″ in diameter, the machine offers even higher levels of productivity with its two turning spindles and milling spindle for DONE IN ONE operation.
Through its Intelligent Bar Loader System, the INTEGREX i-100 BARTAC-S brings advanced tactics to bar workpiece machining. The system automatically feeds out the material the required distance from the machine's chuck and minimizes the bar remnant. An optional chuck-pressure management system automatically changes by part program for a wide variety of workpieces. It maintains not only the set chuck pressure per workpiece, but also the same pressure when changing material.
For its Kentucky-built VC-500A/5X, Mazak will showcase the machine cutting a 5-axis mold component in Mastercam reseller In-House Solutions' booth, #2536. With a trunnion-style rotary/tilt table, the machine allows for the accurate, cost-effective processing of small complex parts via full 5-axis machining and features the MAZATROL SmoothX CNC that allows for easier programming and faster part cycle times, in either EIA/ISO or MAZATROL conversational language.
In addition to Mazak machine tool technology, the company's Application Engineer/Developer and MTConnect® Specialist Neil Desrosiers will conduct daily presentations on MTConnect and IIoT/Industry 4.0. The presentations are part of the SME Knowledge Bars at CMTS.