Diverse Electronics Now Authorized for On-Shore Tech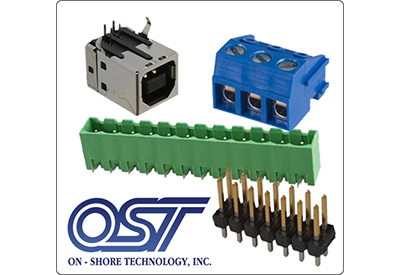 March 2, 2021
Recently, Diverse Electronics was pleased to announce it is now an authorized distributor of On-Shore Technology (OST). On-Shore is a leading provider of terminal blocks, sockets, headers, USBs and other interconnect products. The company's products are fit-form-function and quality-equivalent with other manufacturers such as Molex, Samtec, Tyco(TE), and Phoenix Contact, and are manufactured to be drop in replacements with the majority of competitor products.
"Diverse is very pleased to add On-Shore to our strong interconnect lineup," said Rick Masciotra, President of Diverse Electronics. "Known for its extensive product offering and quality, On-Shore fits well with our customers' varied requirements. Coupled with safety approvals, competitive pricing and local support, we can meet nearly every connector demand."
For more information, visit www.diverseelectronics.com.