ASK RITTAL: Unique Hygienic Design Guarantee
Ask RITTAL Series: Thursday, February 23, 2023 2:00 PM – 3:00 PM EST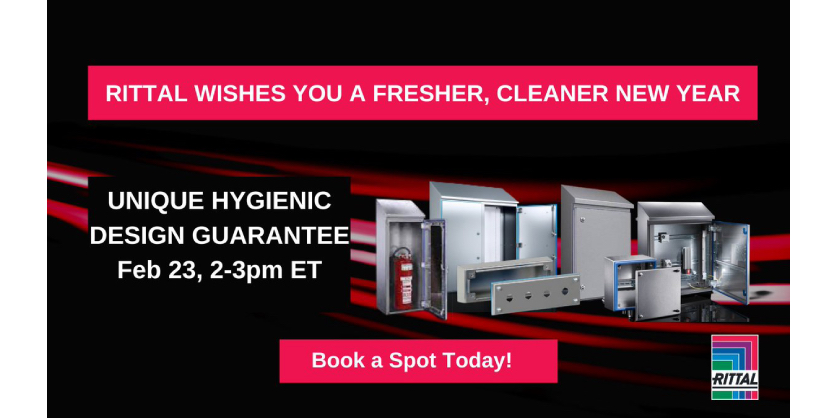 The challenges in today's food and beverage processing industry include global supply chain instability, rising shipping costs and labor shortages. But perhaps the most critical challenge is maintaining safety and sanitation standards.
This is where identifying industrial enclosures engineered specifically for food production environments is key in helping to maintain a safe and sanitary facility where uptime is maximized and the potential for contamination is reduced.
Craig Knott, Key Account Manager, with over 25 years at Rittal Limited, Canada, would be most happy to receive your questions regarding Hygienic Design solutions for the F & B industry. Then, on Feb 23, 2-3pm ET, Craig will address your queries, and discuss the essential principles of hygienic design.
From this webinar, you will:
Learn how hygienic design enclosures do not trap food stuff between the enclosure body and enclosure door that can lead to cross contamination
Discover how hygienic design enclosures can help reduce costly repairs and down time by keeping water out during the wash down process
Understand how Rittal's hygienic design enclosures follow the principles of sanitary design and are constructed of high quality materials
Related Video
Tough production conditions, digitalization and the growing importance of food safety pose great challenges for the food industry. Looking beyond hygiene and process reliability, resource consumption and sustainability are also key drivers in this sector.