Appointment with Royalty for ABB's Offshore Wind Electrification Solutions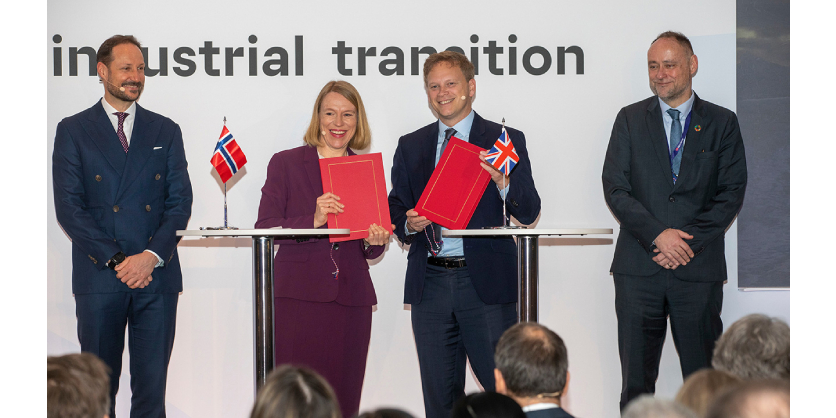 ABB presentation demonstrated how the electrification of offshore facilities and integration of renewables can help the energy transition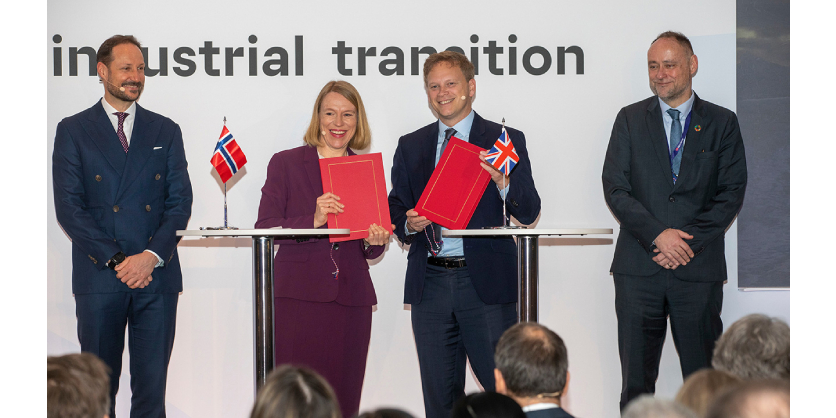 March 3, 2023
ABB shares energy transition insights at summit attended by Norwegian Crown Prince Haakon and the UK Secretary of State for New Energy and Net Zero Grant Shapps
500 government officials, business leaders and trade envoys from Norway and the UK attended the event in London
ABB presentation demonstrated how the electrification of offshore facilities and integration of renewables can help the energy transition
An ABB delegation joined Norwegian Crown Prince Haakon and the UK's Secretary of State for New Energy and Net Zero, Grant Shapps MP, at an energy transition summit on Wednesday 1 March in London. The one-day event, attended by 500 energy business leaders and government officials from Norway and the UK, strengthened collaborations between the two countries to achieve net zero by 2050.
The event emphasized the significance of policy frameworks, investments, advancement in digitalization and artificial intelligence and cross-border cooperation between the United Kingdom and Norway. It also sought to address the challenges and solutions to reduce emissions intensity in the production of offshore oil and gas through electrification and offshore wind power.
With over 40 years' experience as a technology leader in power generation, management and control of offshore wind, ABB was invited to present how the electrification of offshore facilities and the integration of renewables can help accelerate the energy transition.
"It was an honour to be able to demonstrate to this summit how ABB's electrification, automation and digitalization technologies are playing a key role in electrifying offshore assets with renewables, integrating offshore wind into the energy mix to help reduce industrial CO2 emissions," said Asmund Maland, Senior Vice President Subsea and Offshore Power at ABB Energy Industries. "Such technology also enhances safety, drives productivity, ensures reliability and increases efficiency for offshore energy producers."

Asmund Maland, Senior Vice President Subsea and Offshore Power at ABB Energy Industries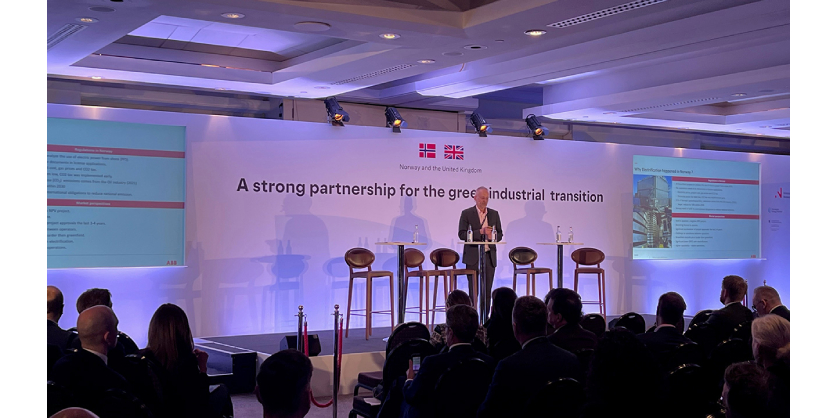 The environmental benefits of offshore wind extend beyond boosting the amount of clean energy in the overall mix. For example, at Hywind Tampen in the Norwegian North Sea – the world's first floating windfarm to power oil and gas platforms – offshore wind generation is being used to decarbonize hydrocarbon projects. Supplying renewable electricity to oil and gas fields reduces the emissions per barrel of the oil produced. ABB's scope of work on the project includes an automation solution that controls the power generation from the windfarm so it can be connected to the oil and gas operations.
The UK is committed to becoming a clean energy superpower by the end of this decade. In December 2022, the government signed an agreement on offshore renewable energy cooperation with the EU and North Sea countries. The collaboration of development of offshore renewable energy and grid infrastructure will support the UK's target to increase offshore wind fivefold to 50 GW by 2030.
"For both the UK and Norway, enhancing our energy security and independence is an absolute priority – moving away from volatile international markets in fossil fuels and towards greater use of alternative energy sources," said Grant Shapps MP, Secretary of State for New Energy and Net Zero. "Today's extension of the historic partnership between our two nations – will do just that, boosting our use of the latest green technologies to ensure security of supply, and increasing cooperation on the latest innovations and developments that will maintain our positions as world leaders in this field."

Grant Shapps MP, Secretary of State for New Energy and Net Zero
Related Story
Published recently, the "Industrial energy efficiency playbook" includes 10 actions that a business can take to improve its energy efficiency, reduce energy costs and lower emissions right now. It focuses on mature, widely available technology solutions that will deliver rapid results and ROI – and are capable of being deployed at scale.
With businesses around the world facing unprecedented pressure from the cost of energy and the urgency of climate change, a new report from the Energy Efficiency Movement shows that improving industrial energy efficiency is the fastest and most effective way for a business to cut energy costs and greenhouse gas emissions. The Energy Efficiency Movement is a global forum of around 200 organizations sharing ideas, best practices and commitments to create a more energy-efficient world.