ABB Leverages Automation and Workforce on Its Digital Manufacturing Journey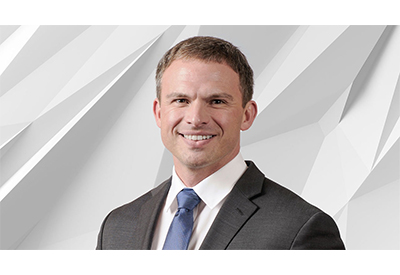 April 20, 2021
ABB's motor manufacturing plant in Fort Smith, Arkansas, employs around 1,250 people and has undergone a transformation driven by the need to automate (and in particular, digitalize) more of its operations. The initiative was paired with an equally important one: bringing employees along for the ride.
Simplify, simplify, simplify
The Fort Smith plant's digital strategy grew out of a need to reduce complexity in the product portfolio. Almost every order required some degree of engineering, the longest step in the fulfillment process. The priority, then, was to reduce complexity in product design while simultaneously streamlining production processes.
Simplified product design facilitated the shift. ABB did this by reducing the number of different motor laminations 5-to-1 in one instance and from 13-to-1 in another. Re-engineering to support a configure-to-order capability also allowed ABB to optimize materials, reducing the amount of copper used in each motor, lowering costs and improving resource efficiency.
Virtual manufacturing lines
Setting up new manufacturing lines is being made easier using FlexSim, a simulation program that allows ABB to lay out and optimize new work cells (or entire production lines) virtually, without building and testing physical prototypes. Different configurations can be tested in seconds and results can be dramatic, with simulations showing how lead times can drop from weeks to days
ABB installed eight new robots in the Fort Smith plant to handle motor windings and painting. Automated guided vehicles (AGVs) were also added to further streamline operations. Operations managers point out that the robots work with people in "cooperative manufacturing."
In another US motor plant, new digital technology is increasing forklift operators' efficiency via technology that employs adaptive processes to retrieve and deliver products. This plant also used digital tools like Thingworkx, PowerBI and FlexSim to improve production from four units per shift in one work cell to 22 units over the same period.
Bringing workers into the fold
Modernization of the Fort Smith facility was successful due, in part, to an effort to include employees in the process. Plant managers informed workers of upcoming changes and enlisted their help in implementing them. The company worked to provide employees with options, emphasizing re-skilling current employees rather than hiring and training new ones. If a position is restructured, ABB employees can take advantage of on-the-job training and tuition reimbursement.
The Fort Smith plant's experience illustrates how manufacturers can modernize their operations and gain the advantages of automation, robotics and other technologies without losing the value their employees bring to the table. Ultimately, it's about forming a symbiotic relationship between the two.