Rockwell Automation Provides COVID-19 Business Update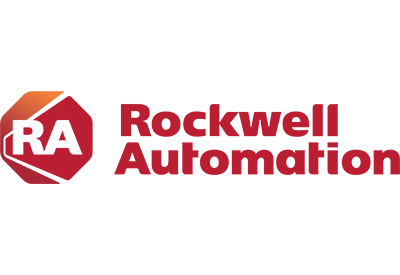 April 13, 2020
Rockwell Automation, Inc. recently provided an update on actions it is taking to align costs with anticipated market conditions in light of the COVID-19 pandemic.
"Our first priority is the well-being of all our employees, and we are taking significant steps to keep our people healthy and safe at this time," said Blake Moret, chairman and chief executive officer. "The COVID-19 pandemic has created unprecedented challenges, and I have never been prouder of the efforts of our employees and partners. Their dedication is helping to ensure that our customers in the life sciences, food and beverage, and personal care industries are able to deliver the products that are critical to so many people and companies around the world."
"Rockwell Automation operates from a strong financial position. While our fiscal second quarter sales held up well despite significant pressure from China in the quarter, we expect that as COVID-19 impacts more countries and economies, we will face lower demand in many of our served industries for a period of time. As a result, we are taking preemptive actions to align the company's cost structure with this environment. We are doing so in a way that minimizes workforce reductions and enables us to continue making strategic investments in technology and domain expertise that are important to Rockwell Automation's success over the long-term," continued Moret.
In response to the COVID-19 pandemic, Rockwell Automation currently anticipates no payout for its incentive compensation plans for fiscal 2020, is eliminating discretionary spend across the organization, and is instituting other temporary cost actions that will be effective in most worldwide locations by the beginning of May. Efforts include:
A 25% salary reduction for chairman and CEO Blake Moret, 15% salary reductions for all Senior Vice Presidents, and 7.5% salary reductions for all other non-manufacturing employees around the world. The Board of Directors has also reduced its cash fees by 50%. Manufacturing associates are not impacted by the temporary pay reductions and are receiving a one-time additional payment in recognition of their work in serving our customers during this difficult time.
The company match will be suspended for U.S. employees participating in the 401(k) retirement savings plan.
Rockwell plan to reverse these actions as soon as possible as markets recover.
Rockwell Automation will release its second quarter fiscal 2020 results and will provide an update to its fiscal year 2020 outlook, including​ the impact of its temporary cost reduction actions, on Tuesday, April 28, 2020, before the market opens. The release will be posted on the Rockwell Automation website at www.rockwellautomation.com.
A conference call to discuss the quarterly results will be held at 8:30 a.m. Eastern Time on April 28, 2020. This call will be audio webcast and accessible on the Rockwell Automation website. Presentation materials will also be available on the website prior to the call.
Interested parties can access the conference call by dialing the following numbers: (833) 236-2747 in the U.S. and Canada; (647) 689-4172 for other countries. Use the following passcode: 6567816. Please dial in 10 minutes prior to the start of the call.
This news release contains statements (including certain projections and business trends) that are "forward-looking statements" as defined in the Private Securities Litigation Reform Act of 1995. Words such as "believe", "estimate", "project", "plan", "expect", "anticipate", "will", "intend" and other similar expressions may identify forward-looking statements. Actual results may differ materially from those projected as a result of certain risks and uncertainties, many of which are beyond our control, including but not limited to the duration and severity of the COVID-19 pandemic and the disruption to our business and the global economy caused by it, including (i) its effects on demand for our and our customers' products, solutions and services, (ii) its effect on our and our business partners' and customers' supply chains, workforce (including the inability of our and our business partners' and customers' personnel to travel), asset values, liquidity and spending, and (iii) the impact of facility closures, furloughs and other actions taken by our business partners and customers in response to the COVID-19 outbreak, and other risks and uncertainties, including but not limited to those detailed from time to time in our Securities and Exchange Commission (SEC) filings.