Phoenix Contact's Product Highlights at SPS IPC Drives 2018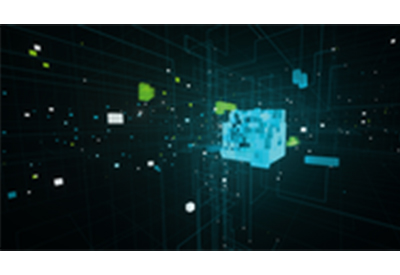 November 29, 2018
Another year has come and nearly gone, and with it, the SPS IPC Drives show. Among those presenting their latest products and services was Phoenix Contact, with a plethora of new apps and products designed to make automation and digitalization easier and more secure. Below are but a few examples of Phoenix's latest products and services displayed this year.
PLCnext Store – Apps for industrial automation technology
With its PLCnext Technology, Phoenix Contact offers an open control platform that enables the use of high-level languages in addition to classical IEC 61131 programming for application development. Software applications (apps) for industrial automation technology are available for download from the PLCnext Store. With our app offerings, you can extend your PLCnext Control quickly and easily by adding technical functions. For example, you can use All-in-One apps without any special programming skills and refine your PLCnext Control, e.g., for managing a solar park.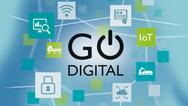 Digitalization with modern networks
Smart and digital automation generates large amounts of data. Powerful and secure industrial networks are indispensable if we are to be able to use this data. Connection technology, Industrial Ethernet, fieldbus technology, and cyber security: Phoenix Contact offers everything you need to make your network ready for the future. We provide you with consultation and support for network planning, configuration, and implementation, as well as for training your employees.
Everything for industrial networks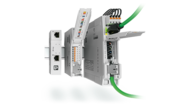 Ethernet patch panels: Secure connection – made fast
Easy-to-install interface modules for DIN rails: Ethernet patch panels – available in versions with surge protection and Power over Ethernet – enable quick and easy connection in the field. Greater flexibility and time savings during installation: you can choose between IDC, Push-in, screw, and RJ45 connections. The cable shielding can be connected quickly and easily without tools, with strain relief assured at the same time.
IO-Link – End-to-end communication from the Cloud to the field
Open, standardized, and cost-effective: IO-Link enables standardized connection of switching devices, I/Os, and sensors to the control level. Field devices can be easily integrated using point-to-point communication to exchange process data and acyclic data. Phoenix Contact offers a comprehensive portfolio of safety relays for everything from motor starters and power supplies to the PLCnext control platform.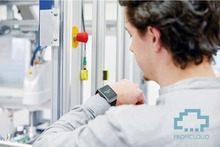 Increase your system availability – with safety solutions from Phoenix Contact