Rittal Systems' REV Truck Drives Away with a Marketing Award from Electro-Federation Canada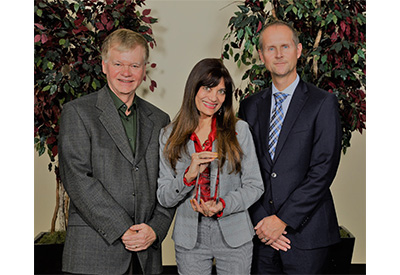 Rittal Systems Canada, the world's largest and most trusted manufacturer of enclosures, climate control systems, power distribution and software solutions, was delighted to receive one of Electro-Federation Canada's Marketing Awards in the under $50 million category, for the second year in a row.
An experienced and impartial panel of industry judges declared Rittal the winner of the Best Event & Trade Show Display Award, sponsored by Electrical Line, for the magnificent mobile Rittal Expo Vehicle (REV)which is the ideal mobile trade show vehicle to bring Rittal's range of solutions to partners' and customers' doorsteps. The REV is a mobile showroom of Rittal innovations: enclosures, climate control, power distribution, software and systems, and IT infrastructure, so people everywhere can discover the fascinating world of Rittal at their doorsteps! View the REV video
The magnificent Rittal Expo Vehicle was a brain-child of Rittal Canada. Prior to the REV Truck, Rittal was challenged with showcasing its market-leading solutions at various locations across Canada, due to the difficulty in transporting this heavy equipment, and aesthetically displaying it at industry events. Rittal Canada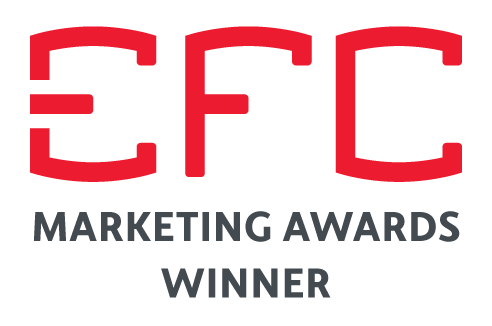 researched, analysed the market, and over several months, developed the concept for the REV which would become a mobile showcase of the latest and greatest
solutions that Rittal had to offer.
Says Tim Rourke, President, Rittal Systems Ltd., "It's been said that seeing is believing. But in this case, a Rittal Expo Vehicle (REV) is so much more. The REV is a mobile showroom home to an eye-opening spectrum of Rittal products for our audience to explore. It's an opportunity to experience Rittal quality and innovation
firsthand by opening, closing, and examining what Rittal has to offer. From enclosures to the latest in climate control, power distribution, software and systems, and IT infrastructure, our customers can discover that there's more than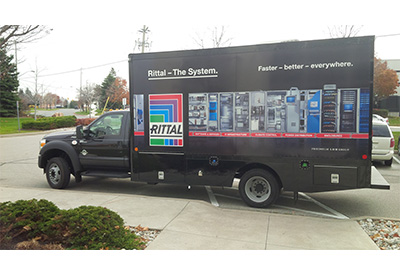 meets the eye when it comes to Rittal."
A REV visit is an event not to be missed. There is a site where the audience can book their personal Rittal REV visit, and be prepared for the ride of their life: www.rittalREV.com
Electro-Federation Canada's annual Marketing Awards program is designed to recognize Electro-Federation Canada (EFC) member organizations, representing electrical manufacturers, distributors and agents who demonstrate marketing excellence and innovation within the Canadian electrical industry.
Electro-Federation Canada honoured the 2018 award recipients of its 5th annual marketing awards program at the EFC Future Forum event. This prestigious award program recognizes the best overall marketing campaigns that achieve program objectives by using comprehensive marketing strategies. Entries are evaluated based on whether the campaign meets its objectives and whether best practices have been demonstrated.
This EFC award is a great testament of Rittal's commitment to the industry through continuous product innovation and excellent customer service.