Graybar Canada Atlantic Automation Group earns authorization as a Service Provider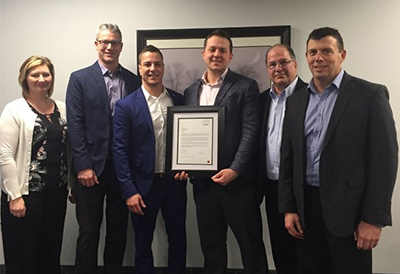 February 13, 2019
Graybar Canada is proud to announce their Atlantic Automation Group has become the first non-pilot Canadian Rockwell Automation distributor to earn authorization as a service provider.
Graybar Canada is a wholesale distributor for thousands of items from leading manufacturers of automation, comm/data, and electrical products. Headquartered in Halifax, Nova Scotia, Graybar Canada operates over 30 locations across the country.
Graybar Canada's internal Quality Management System defines the policies and procedures used throughout Graybar Canada to ensure their products and services meet both the specified customer requirements and our business objectives in a consistent, economical, and reliable manner.