FLIR Systems to Advance Its Unmanned Solutions Strategy with the Acquisition of Endeavor Robotics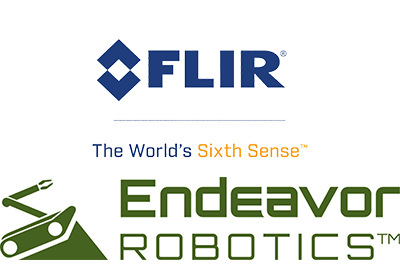 February 20, 2019
FLIR Systems, Inc. announced that it has entered into a definitive agreement to acquire Endeavor Robotic Holdings, Inc., a developer of battle-tested, tactical unmanned ground vehicles (UGVs) for the global military, public safety, and critical infrastructure markets, from Arlington Capital Partners for $385 million in cash. Endeavor's highly-mobile and easy to operate ground robots utilize advanced sensing and actuation in providing explosive ordnance disposal, reconnaissance, inspection, and hazardous materials support for troops, police, and industrial users at stand-off range. Along with the recent acquisition of Aeryon Labs, FLIR has significantly expanded its unmanned systems capabilities.
Based outside Boston and formerly known as iRobot Defense & Security, Endeavor has shipped more than 7,000 UGVs to customers in over 55 countries. Their robots have been deployed in numerous applications, including by police and SWAT teams, by first responders, and at nuclear power and industrial plants. Endeavor is one of the largest UGV providers to the United States (U.S.) Department of Defense (DoD), and a key supplier of unmanned systems for the accelerating modernization of global military and law enforcement operational assets. Having recently been awarded the U.S. Army's Man Transportable Robotic System Increment II (MTRS Inc II) contract, Endeavor is a major participant in several programmatic opportunities with the U.S. DoD and its ally militaries worldwide.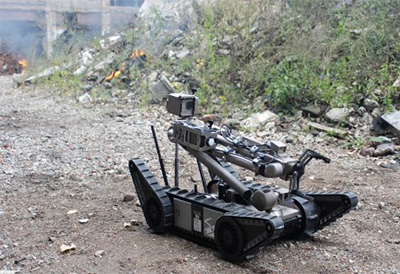 "The acquisition of Endeavor Robotics, coupled with previous acquisitions of Aeryon Labs and Prox Dynamics, has positioned FLIR as a leading unmanned solutions provider and advances the strategy we detailed at our Investor Day last year," said Jim Cannon, President and CEO of FLIR Systems. "This acquisition aligns with our evolution from sensors to intelligent sensing and ultimately solutions that save lives and livelihoods. Endeavor's momentum with the U.S. DoD and other global defense and police forces provides us significant opportunity to participate in long-term franchise programs and will help us create growth for the company."
Having the largest deployed fleet of tactical robotics systems in the world, Endeavor has over 30 years of proven experience in advanced ruggedized UGVs. The company's family of UGVs covers a broad spectrum of robot weight classes, from the five-pound throwable FirstLook® reconnaissance robot to the 500-pound Kobra™ heavy-lift robot, and all models are controllable under one common command and control system. Endeavor's modular approach to design also allows for varying payloads and sensor systems for the needs of each customer, including imaging and reconnaissance, vehicle and room inspection, bomb disposal, hazardous materials detection and disposal, radiation monitoring, and route clearance.
"Joining forces with FLIR Systems will allow Endeavor to take its life-saving technology to the next level, so we can better serve the warfighter, the police officer, and the first responder who use our robots on the frontlines every day," said Sean Bielat, CEO of Endeavor. "We're excited to be part of a company that sees its strategic growth in unmanned systems and will invest in our products, platforms and people. It is a tremendous fit and we look forward to the mission ahead."