Become a CMSE ® – Certified Machinery Safety Expert!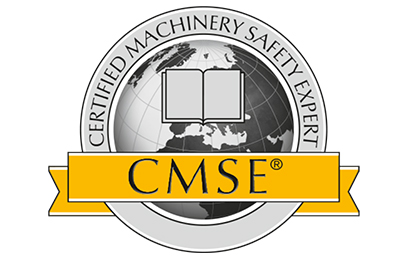 July 11, 2019
In cooperation with TÜV NORD, Pilz offers the qualification to become a CMSE – Certified Machinery Safety Expert. The four-day course gives an overall view of the subject of machinery safety and is divided into five modules which convey comprehensive knowledge on and about the machinery lifetime cycle. The CMSE modules are standardised worldwide and are of a uniform level. The concluding TÜV NORD certificate has international validity.
By the end of the course the participants will be able to:
Understand the requirements of Regulations and Standards in relation to machinery
Discover how these may be applied to the design, build, maintenance and operation of machinery
Recognize and identify the obligations to be met when specifying, designing or putting a machine into service
Enhance their competence in designing safety systems
Be qualified as a CMSE® – Certified Machinery Safety Expert (upon successful completion of the examination on day 4)
Note
The seminar includes a multiple choice test. If the test is passed, the participants receive the internationally acknowledged TÜV NORD certificate of CMSE – Certified Machinery Safety Expert, which is valid for 4 years. The one-day recertification extends the validity for another four years.
Training sessions in Canada in 2019
Location
Dates
Mississauga, ON

September 17, 18, 19, 20

November 19, 20, 21, 22

Langley , BC
September 24, 25, 26, 27

Montreal, QC (French training)

October 15, 16, 17, 18
Further information
Feel free to get in touch with CMSE; canada@cmse.com