The HPF Series: New High-Performance Hollow Shaft Gear Unit from Harmonic Drive
High Torque Outputs and Flexible Installation Options for Heavy-Duty Industrial Applications
January 23, 2023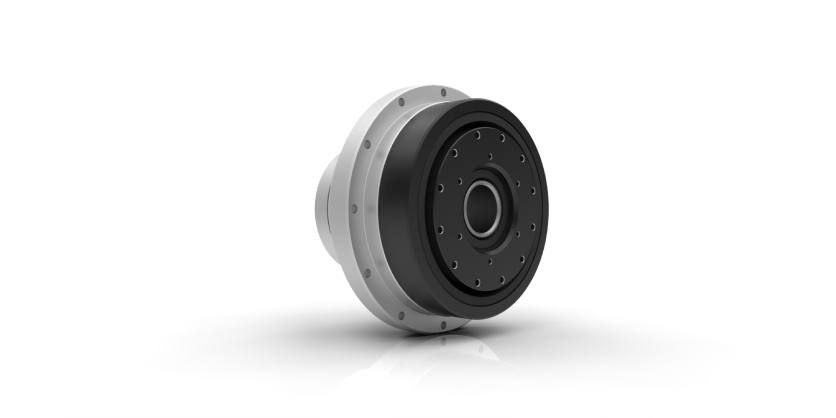 Harmonic Drive, a leading provider of precision motion control solutions, is proud to announce the release of its HPF series of hollow shaft gear units. Designed for heavy-duty industrial applications, these advanced gear units offer high torque outputs and flexible installation options, making them ideal for use in demanding environments.
The HPF series hollow shaft gear units provide exceptional torque density and positional accuracy, making them suitable for a wide range of industrial applications including robotics, packaging, and material handling. They feature a high torque output, with maximum continuous torque ratings up to 1000 Nm and maximum peak torque ratings up to 1500 Nm.
The unique hollow shaft design allows for easy integration and installation in tight spaces, while also allowing for the passage of cables, hoses and other mechanical parts through the gear unit. Additionally, the hollow shaft design also provides a high torsional rigidity, making it suitable for high-speed applications.
Built with state-of-the-art manufacturing processes and materials, the HPF series gear units are durable and reliable even in the most demanding environments. They also feature low backlash and low noise operation, making them ideal for applications where precision and quiet operation are a must.
The HPF Harmonic Planetary® gear unit delivers High-Torque and High-Accuracy with a Hollow Shaft design. The gearhead incorporates continuous backlash compensation that ensures low backlash throughout the life of the gear. An extra-large Cross Roller bearing serves as the output flange and can directly support large loads with exceptionally high moment stiffness. The large coaxial hollow shaft allows cables, shafts, ball screws or lasers to pass directly through the axis of rotation.
Features include:
Hollow Shaft: 25mm to 32mm
Available in 2 Frame Sizes
Peak Torque: 100Nm to 200Nm
Ratio: 11:1
Backlash <3 arc-min
Extra-large Cross Roller Output Bearing
More Information
Related Product
The new FBS-2UH gear unit series from Harmonic Drive features a large, hollow shaft with a compact outer diameter.  The extra large hollow shaft is ideal for robots and machines requiring complex cabling to pass through the axis of rotation.  
The new gear unit design features Harmonic Drive's "S" tooth profile for optimal tooth engagement resulting in high torque, high-torsional stiffness, long life and smooth rotation.
The FBS-2UH Series is available in two sizes (25, 32) and three ratios (30:1, 50:1, and 100:1).