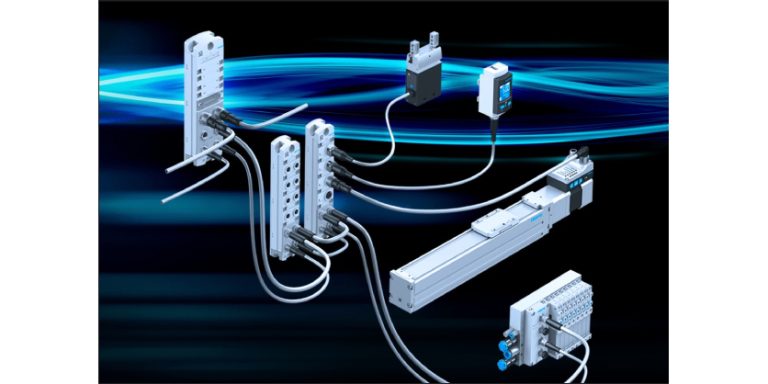 September 22, 2023 By Krystie Johnston Festo is a leading supplier of pneumatic and electrical automation technology. The company tirelessly innovates products and solutions to improve operations for factories and process automation. Festo's 2023 innovations include their CPX-AP-A remote I/O, CMMT MP servo drive, and their portfolio of productivity tools. Festo's New CPX-AP-A: One Integration…
Sponsored Content
The Next Generation of Performance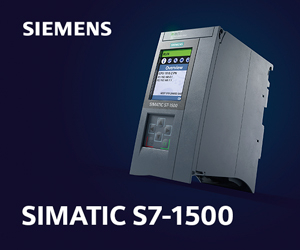 Advanced controllers automate both complete production plants and applications with extremely high demands on performance, flexibility, and connectivity. Discover Siemens' innovative SIMATIC S7-1500 controllers that will transform your machine concepts into reality.
Featured Article
The Fundamentals of Machine Vision in Automation: What You Need to Know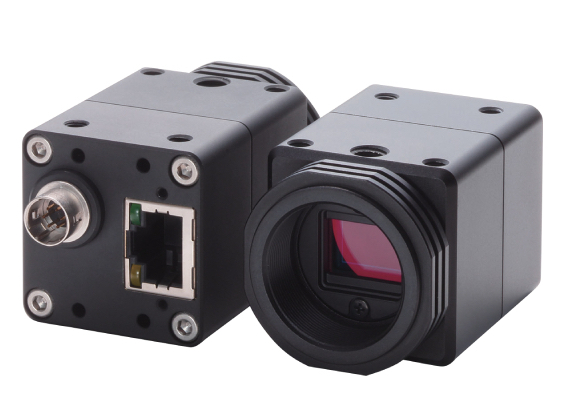 Machine vision has a place in many industries, including food & beverage, automotive, semiconductor, life sciences, and more. In this article, Ryan Marti, Product Manager – Industrial Cameras at Omron Automation walks us through the fundamentals of machine vision in automated processes and holds a lens to look at Omron's products and solutions that are relevant to any of these industries.
---
Product News
October 2, 2023 AutomationDirect has added 300V to 750V rated LUTZE Type HAR/MTW (Harmonized European Standard / Machine Tool Wire) wire that meets National Electrical Code (NEC) and NFPA Standard 79 requirements and is commonly used for appliance wiring, control cabinets, and machine tool applications in Europe. These wires consist of a tinned copper single… Read More…

October 2, 2023 This lineup of SureServo2 servo systems now includes systems which accept 460 VAC three-phase input power.  With output power from 400W to 15kW, these 12 new perfectly matched sets of servo motors, drives, cables and accessories have all the features of their existing SureServo2 servo systems: on-board motion controller with registration, electronic… Read More…
Sponsored Content
Discover How Wesco Helped a Fast Food Chain Consolidate Electrical Equipment to Reduce Costs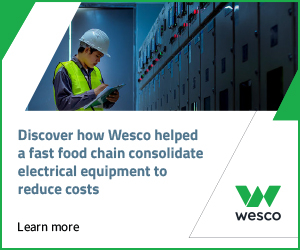 In small retail locations, real estate is at a premium. Typically these locations take power from outside the building. It is sent to the switchboard and then channeled to panels and finally pushed to various equipment. This configuration allows numerous problems to arise. The cost of installing these components can be very expensive and if there is an issue, troubleshooting can be tedious and frustrating.
Featured Product
Kollmorgen Introduces the P80360 Stepper Drive with Closed-Loop Position Control
Real-time position correction and versatile programming capabilities
Like other drives in the series, the P80360 incorporates innovative stepless control technology to deliver smooth, quiet motion and optimal performance across the full speed range. Additionally, the P80360 stepper drive offers closed-loop position control and is fully programmable, enabling servo-like versatility, precision and repeatability in a stepper drive.
---
Latest News
September 29, 2023 Ballard Power Systems recently announced it received an order for additional fuel cell engines from Canadian Pacific Kansas City. These eighteen, 200 kW fuel cell engines are planned for delivery in 2023 and will support the expansion of CPKC's Hydrogen Locomotive Program. Over the past two years, Ballard has supplied CPKC with… Read More…

September 27, 2023 Update of IEA's landmark Net Zero Roadmap shows greater ambition and implementation, supported by stronger international cooperation, will be critical to reach climate goals Driving greenhouse gas emissions from the world's energy sector to net zero and limiting global warming to 1.5 ° C remains possible due to the record growth of key… Read More…