Handling with Weidmüller' Stripax Plus
August 3, 2023
In this detailed video, Weidmüller present the versatile Weidmüller Stripax Plus stripping tool, your ultimate all-in-one solution for cutting, stripping, and crimping wires. The Weidmüller Stripax Plus is a powerhouse tool designed to streamline your electrical projects.
With its exceptional functionality and precision, it's a must-have for professionals and DIY enthusiasts alike. In this comprehensive overview, we delve into the features that make the Stripax Plus a game-changer. From its ergonomic design to its high-quality construction, this tool is built to handle even the toughest wire stripping tasks with ease.
Watch closely as they demonstrate the tool's cutting capabilities, effortlessly trimming wires to the desired length. Then, witness its precise stripping function in action, ensuring clean and accurate wire ends every time. But the Stripax Plus doesn't stop there. They also showcase its remarkable crimping feature, allowing you to create secure connections quickly and efficiently. Say goodbye to using multiple tools when the Stripax Plus can handle it all.
More Information
Weidmüller Stripax Plus stripping tool
Related Product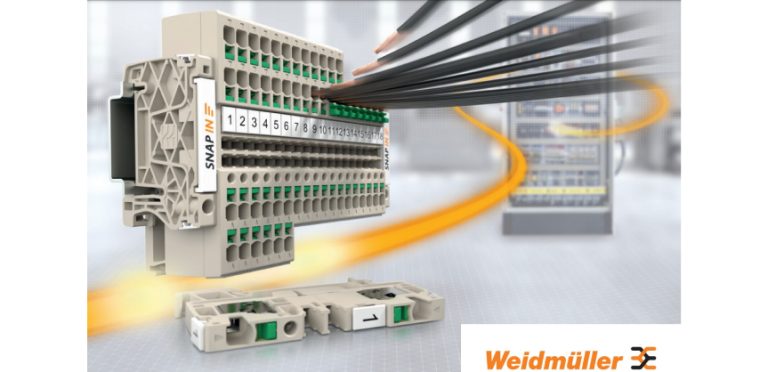 The future of connections is Weidmüller's new, patented SNAP IN connection technology that is revolutionizing the wiring process of control cabinets. SNAP IN connection technology features simple and intuitive handling. The pre-loaded clamping point allows direct and tool-free wiring of solid and flexible conductors – even conductors without the ferrules. Simply insert the conductor into the connection point. You will hear an audible "click" and you will see a visible increase in the pusher, and you will know that a reliable connection is ready.