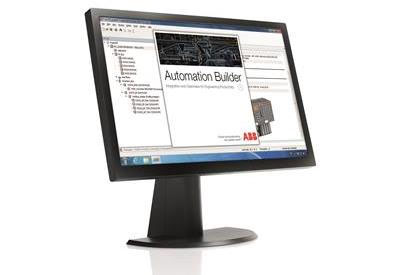 October 23, 2017
ABB Automation Builder is the integrated software suite for machine builders and system integrators wanting to automate their machines and systems in a productive way. Combining the tools required for configuring, programming, debugging and maintaining automation projects from a common intuitive interface, Automation Builder addresses the largest single cost element of most of today's industrial automation projects: software.
– ABB Automation Builder covers the engineering of ABB PLCs, Safety PLCs, control panels, drives, motion and robots.
– Automation Builder is available for download. A convenient setup helps to configure the installation, it also handles license registration, maintenance and updates of the software.
– Automation Builder is available in Basic, Standard and Premium editions fitting the needs of small projects and managing the challenges of many and large projects for OEM and system integrators.
– To learn more, please see Automation Builder Platform and Software pages.
For more information: