Hatch Launches Design Software to Take the Guessing Game Out of Pneumatic Conveying Systems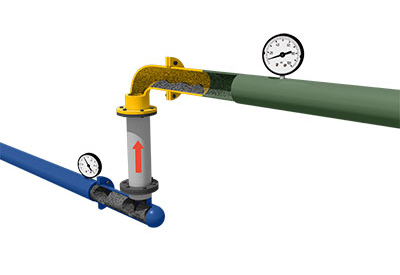 November 17, 2020
Hatch has recently launched an all-in-one software called PneuCalc 7.0.0 that will enable engineers and practitioners who work with pneumatic conveying systems to design and troubleshoot both pressure and vacuum systems in the most efficient way.
Industrial process plants and designers of pneumatic conveying systems have always faced challenges with blockages in production lines, irregular feed rates, and understanding why equipment wears prematurely. PneuCalc 7.0.0 determines how the system parameters influence the behavior of powders and bulk materials during pneumatic conveying in industrial process plants thereby eliminating any guess work.
PneuCalc 7.0.0 is the only comprehensive software in the market that can design and troubleshoot both pressure and vacuum systems, and comes complete with comprehensive features that enable smart design choices through:
– calculating and displaying dilute, dense, and mixed modes of conveying
– material saltation velocity calculator tools
– automatic Geldart display material group classification
– detailed pipe segment display
– automatic parameter verification for sloping, convey lines, acceleration zone length, min./max. speed, refluxing in vertical sections, and maximum pressures
This time-saving software allows the user to customize, reuse, and share material and gas property databases, as well as export this data for reporting, specifications, equipment datasheets, and more. PneuCalc 7.0.0 offers prototype design options on the fly and accepts both imperial and metric unit data.
This software is a must-have for:
– industrial operations that need to troubleshoot/debottleneck existing pneumatic conveying systems or are planning to install a new system
– engineers who design pneumatic conveying systems
– existing users of the older software who want the more robust interface and features
– organizations that must validate supplier equipment
– component suppliers for pneumatic systems