Yokogawa: ProSafe-RS Safety Instrumented System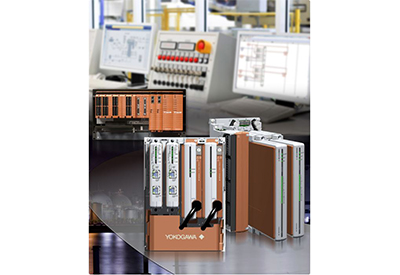 March 30, 2020
The ProSafe-RS is a TÜV certified Safety Instrumented System (SIS) for use in SIL 1, 2, and 3 applications in a single modular configuration, with superior availability in a redundant configuration. It can be a standalone system or tightly integrated with our CENTUM VP Distributed Control System.
Yokogawa's safety solutions minimize interruptions with:
– Highly reliable protection at all SIL levels
– Real-time dashboard, quantifying current and future risks
– Virtual scenario testing to assess the impact of future bypasses and overrides
– Online modification, which allows plants to continue to run during upgrade
– Automated compliance reporting to optimize testing frequency
– Cradle to grave service and lifecycle assurance
Here are the top 10 reasons why ProSafe-RS is the fastest growing safety control system in the global market.
ProSafe-RS Top 10 Features & Benefits
1. Maximum Fault Tolerance
As the last line of defense, the safety controller must act reliably exactly when it needs to. Yokogawa's exclusive Versatile Modular Redundancy maintains unlimited SIL 3 operation even under multiple failure scenarios. This reliability by design allows ProSafe-RS to continue operating long after other safety systems would have failed.
2. "On the Fly" System Changes and Expansion
The high-efficiency ProSafe-RS engineering environment allows online software changes and system expansion while the safety function continues operating. No shutdown is necessary.
3. The Power of One
Our integrated control and safety architecture minimizes CAPEX and OPEX costs. It maintains safety control segregation while providing a common operator environment, common system maintenance, precise time synchronization and sequence of events analysis for DCS and SIS functions.
4. Made to Measure
Users can rely on Yokogawa for all functional safety and risk reduction needs. ProSafe-RS has the unique ability to scale from small process units to complex petrochemical and offshore production applications. Plus, its IEC 61508 type approval spans SIL1 to SIL3.
5. First Globally Certified Functional Safety Management Solution
Yokogawa's Functional Safety Management solution is TÜV certified according to IEC 61508 and IEC 61511 Edition2 2016. This solution supports a clear functional safety policy that complies with international standards.
6. Interoperability
ProSafe-RS can interoperate with a broad range of control, SCADA and PLC systems. When used with Yokogawa's systems, standard displays, faceplates and database compatibility substantially reduce project execution costs and user learning curves.
7. Asset Management Integration
Unlike most Safety Controllers, ProSafe-RS provides integral asset management support. It can communicate I/O and HART information directly to Yokogawa's Plant Resource Manager without the need for a separate multiplexer. Integrated safety health checks include scheduled partial stroke valve testing.
8. Software Configurable Remote I/O
Network I/O enables automated commissioning by decoupling application engineering from field wiring. Software configurable I/O modules at the edge eliminate marshalling and reduce wiring by up to 80%. Plus, last-minute I/O changes require no new hardware and keep the project on schedule.
9. Integral Cyber Security
Today's high demand for plant connectivity and information has resulted in a substantial increase in cyber threat vectors. With built-in security measures by design and certified by all global industry security standards, Yokogawa's ProSafe-RS continually undergoes rigorous testing in our global cybersecurity lab to ensure maximum protection.
10. Sustainable Safety Lifecycle Solution
Yokogawa's comprehensive safety lifecycle management solution simplifies compliance and reduces both CAPEX and OPEX. It provides Process Hazards Analysis services and solutions, an intuitive user interface, improved safety integrity reports and automated change management.