STAHL Hazardous Location Alarm Buzzers from AutomationDirect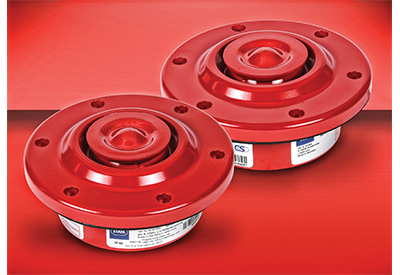 August 31, 2021
AutomationDirect has added Stahl hazardous location alarm buzzers to their lineup of control and indicating devices. The STAHL YA11 series signal alarms sound an audible warning, alert, or information in the event of equipment malfunctions, safety issues, or when systems are starting up.
These alarms provide an omni-directional audible signal, are intended for use in hazardous areas or the harshest environments, and have hazardous area certifications for international use.
Available in alternating two-tone, alternating fast tone, and continuous tone models, with a maximum volume of 100dB at 1 meter and an aluminum/ABS plastic housing, these buzzers are NEMA 4X, IP66 rated, prewired for easy installation, and can be panel or surface mounted.
The new Stahl hazardous location alarm buzzers have a one-year warranty and are priced at $540.00.
Learn more by visiting: https://www.automationdirect.com/audible-alarms.