Softing Launches the CableMaster 210 Ethernet Cable Tester
Softing extends its portfolio of professional Ethernet cable testers to include the CableMaster 210, the most economical cable tester — less than $100 — that fits in your pocket.
May 8, 2023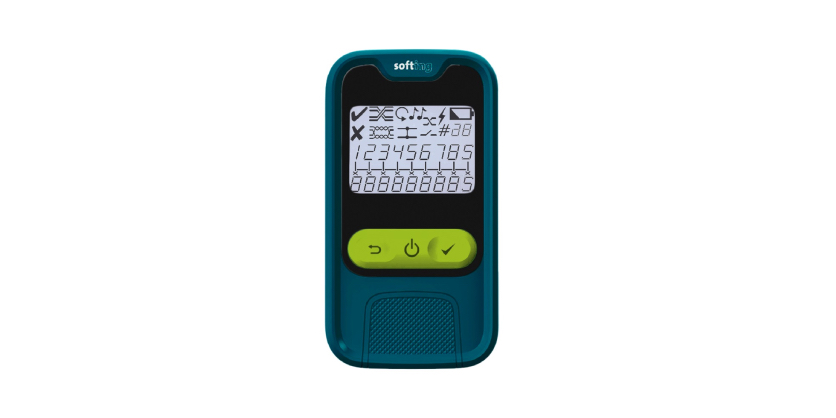 Softing Inc. introduces the CableMaster 210, a professional, economical Ethernet cable tester that's small enough to fit in your pocket. CableMaster 210 is part of a complete portfolio of professional Ethernet cable testing solutions offered by Softing including the flagship WireXpert copper cable certifier, FiberXpert fiber cable certifier, the award-winning NetXpert XG2 Ethernet cable BERT (bit error rate tester) and the award-winning LinkXpert active network tester.
For years, Softing has offered globally recognized, professional, cable testing solutions and continues to innovate, providing a portfolio of complete solutions to meet the needs of IT network managers, professional cable installers and industrial network managers. Softing now offers a small, easy-to-use cable tester, affordable enough for everyone to carry in their pocket or toolbox.
"Most cable testers less than $100 are large and have LED readouts that look more like science projects," says Deane Horn, Director, Marketing.
"The CableMaster 210 is a professional cable tester, distinguished from other cable testers by its large LCD, backlit display that makes results easy to see and understand, and by its remote that neatly docks inside the local tester making this an economical solution that fits in your pocket."

Deane Horn, Director, Marketing.
For troubleshooting Ethernet cable or testing after cable installation, the CableMaster 210 solution includes a local and remote cable tester to connect to each end of a cable. A click of the large "OK" button starts the cable test. The results show pass/fail, resulting wiremap diagram, shorts, opens, mis-wires and length of cable. And for finding wires in a bundle of cables, CableMaster 210 includes a tone generator compatible with optional tone receiver Cable Probe (CP15) from Softing and optionally up to 24 cable identifiers.
More Information
Related Product
The Docker-based software modules of Softing's edgeConnector edge product family provide access to process data in SIMATIC S7, SINUMERIK 840D and Modbus TCP controllers. The edgeAggregator, which is also Docker-based, provides an OPC UA data integration layer in conjunction with a Docker-based IoT edge solution. This allows various OPC UA servers of the automation level to be grouped together with their associated address spaces. The aggregated data can then be made available to IT applications via a consistent OPC UA interface.