Simple from the get-go: Festo's economical SBSI vision sensor is ideal for any user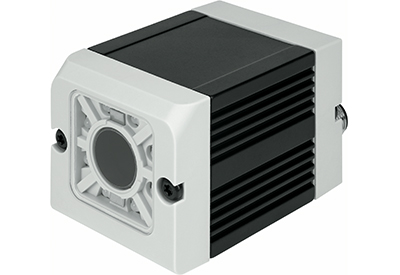 November 12, 2019
Festo's latest vision sensor, the economical SBSI, provides quick and easy installation and commissioning, even for someone lacking expert knowledge in industrial vision systems. Whether the vision sensor is destined to read codes or carry out simple quality inspections, the all-in-one SBSI series can be commissioned in just three steps: adjust the image with auto functions, select detectors and define the output. Everything needed for optics, lighting, evaluation and communication is fully integrated in the device.
The SBSI-B variant can serve as a high performance code-reader for 1D or 2D codes, even hard-to-read data matrix codes. As an object sensor, the SBSI-Q variant can carry out simple quality checks. Depending on the model, there are various focal lengths/image areas and lighting colours available. External lighting can be directly connector to the unit using a model SBAL external light; it's Festo's plug and work.
The SBSI is ideal for use in automotive parts manufacturing and in assembly and handling applications. For example, it can detect the presence of head and seal or perform other completion checking in small parts assembly. In food and beverage or pharmaceutical production, it's a highly reliable option for checking filling levels, confirming the presence of a cover, doing label or marking or completeness checks and more. With a large range of communications options – Ethernet, PROFINET, Ethernet IP, RS232/RS422 for the code reader, and I/O (two inputs, four outputs, two selectable input/outputs) – the SBSI can be integrated into almost any control system.
For more information, visit www.festo.com.