Safety Solutions by Euchner Include Options for Connection To IO-Link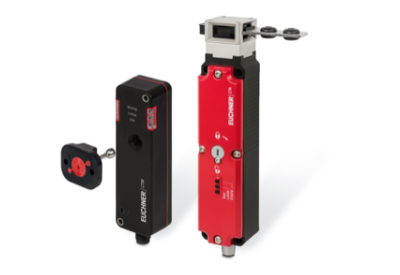 October 27, 2022
Euchner serves customers as the ideal safety-engineering partner, with products available in Canada through Advanced Motion & Controls Ltd. Among Euchner's many categories of solutions are options for connection to IO-Link. Like all Euchner products, these are tailored to the needs of clients from a variety of sectors.
IO-Link is a short-distance, bidirectional, digital communications networking standard, and Euchner solutions work with it to connect digital sensors and actuators to fieldbus or Ethernet.
Gateways and safety switches
Four Euchner products are available in this category, including three types of safety switches. The BP/BR models of safety switches come in different designs, with or without guard locking. The models with guard locking are communicating units designed for Industry 4.0 and include safe guard lock monitoring, while complying with safety category 4 and PL e, according to EN ISO 13849-1. These switches can communicate in combination with a Euchner IO-Link gateway and send process and device information to higher-level control systems. Comprehensive diagnostic messages allow fast, targeted troubleshooting.
The BP/BR series are also available with control of the guard locking through IO-Link. The guard locking is suitable for process protection, and the switches are used only in combination with an IO-Link gateway GWY-CB or ESM-CB. Other features of these switches, which come in two designs, include short-circuit monitoring, two safety outputs, and a unicode. The 166660 model has an open-circuit current principle and a door-monitoring output, while the 167797 model has bistable guard locking, auxiliary release, actuating force of 26 newtons, and extraction force of 18 newtons.
BP/BR safety switches can come without guard locking as well. Seven models are available in this series, each with its own distinct features and advantages, such as multicode or unicode, safety outputs, short-circuit monitoring, active faces, and diagnostics.
Advanced Motion & Controls also carries Euchner IO-Link gateways for BP switches or BR switch chains. These instruments are for reading process and device data from BP/BR safety switches and transferring them to higher-level control systems. Depending on the switch used, they offer control of guard locking via IO-Link.
To learn more, contact Advanced Motion & Controls