Ruggedized NXR I/O Platform From Omron Helps Customers Collect More Machine Data and Reduce Wiring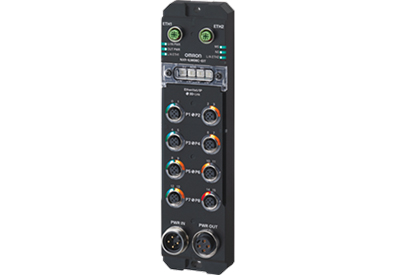 March 2, 2021
Omron Automation Americas recently launched its new NXR I/O platform that provides an IP67-rated, distributed connectivity solution. As a part of the fully integrated Sysmac platform, the NXR increases machine data collection with IO-Link and reduces wiring in machine startup and replacement.
In addition to expanding Omron's ruggedized and IO-Link-enabled portfolios, the NXR bolsters the automation partner's status as one of the few companies with a full offering from sensors to blocks to controllers. This is in line with Omron's commitment to providing comprehensive, end-to-end solutions for a wide range of automation needs in any industry.
Ideal applications for the NXR include those involving a high density of digital I/O combined with space constraints, such as automotive tooling, assembly and machining and packaging pick-to-light systems and vertical form fill seal (VFFS) machines. By providing a top-grade yet low-cost EtherNet/IP distributed solution with IO-Link, the NXR improves diagnostics and reduces downtime for these applications. It also reduces installation costs with quick-connect cables and minimizes IP addresses for I/O.
Aside from IO-Link functionality and its IP67 rating, the NXR's key features include LED indicators for diagnostics, a DIP switch IP address setting and thorough cable diagnostics. The NXR can reduce sensor failure downtime by 50 percent, cut cable failure downtime by 67 percent, improve overall network health detection, and shorten setup and recovery times by up to 90 percent (based on Omron factory testing).
Industry professionals seeking to learn more are encouraged to visit the dedicated NXR product page on the Omron website.