Omron Introduces F440 Smart Camera: Offering Flexibility and Machine Design with Compact and Powerful Machine Vision
July 24, 2023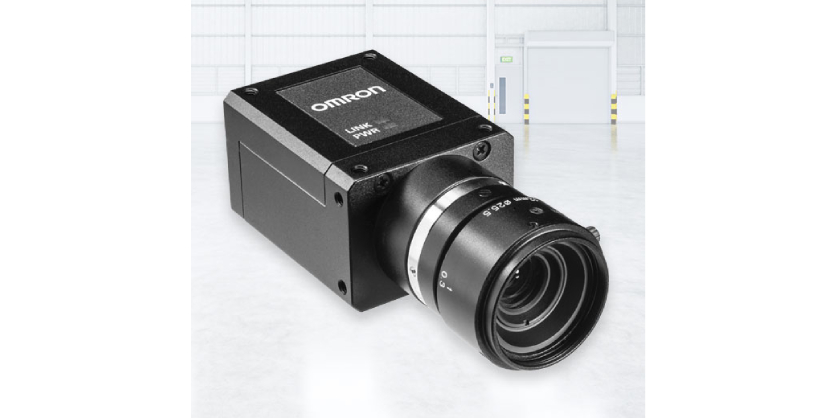 With its compact form factor, the F440 is ideal for OEMs and manufacturers seeking a state-of-the-art smart camera that combines power and quality in a small package.
Industry-leading automation solutions provider Omron Automation Americas announces the launch of the F440 Smart Camera, an innovative solution designed to add flexibility to machine vision applications. It empowers companies to embed a fully self-contained vision system within machines, providing ease of use while improving performance.
In industries such as Life Sciences, Food and Commodities, Logistics, Semiconductor and Electronics, there is a growing demand for advanced machine vision systems capable of inspecting multiple products simultaneously. This requirement calls for higher pixel resolutions to increase throughput. Additionally, industries face the common challenge of a skilled labor shortage, compounded by the need for intricate lensing and lighting setups. The F440 Smart Camera effectively addresses these issues by providing vision engineers with a fully contained vision system.
The F440 Smart Camera serves a wide range of applications, including cap inspection, fill level inspection, box count, label barcode & OCR, measurement, and more. To ensure maximum customization, it offers a variety of accessory options, allowing users to select their preferred lensing, lighting, and cabling solutions. With an industry-standard C Lens Mount, users can fine-tune the optics and lighting to meet their specific requirements. It comes equipped with the AutoVISION software platform, which offers three levels of capability tailored to different application needs.
Key Features of the Omron F440 Smart Camera:
5MP Sony Pregius IMX264 Global Shutter CMOS Sensor
Customizable optics and lighting
AutoVISION software for simplified vision system configuration
Compact form factor (measuring just 40 x 61mm)
More Information
Related Story
Many applications in the life science, food and commodity, and other industries require small-form-factor smart cameras to be embedded within a machine. Understandably OEMs with such needs are looking for smart camera technology that can fit in cramped spaces without sacrificing power or quality.