New RHINO Pro DC-to-DC Converters from AutomationDirect
January 30, 2023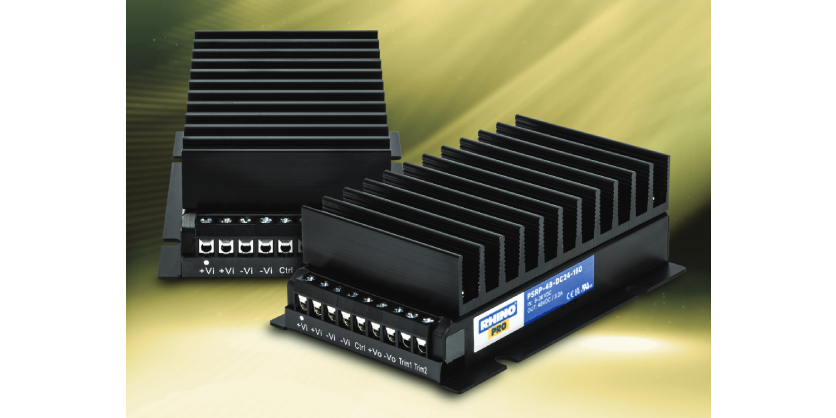 AutomationDirect has added new RHINO Pro DC-to-DC converters that are designed for harsh industrial environments and provide high EMC immunity, shock/vibration resistance, and thermal shock resistance.
When applications require a different DC voltage than what is available, DC-to-DC converters will change the supplied voltage to the one needed for proper operation. These converters feature reliable, overload and short-circuit protected, adjustable outputs in ranges up to 48VDC.
This line offers models with 150W outputs at 12, 15, 24, or 48 VDC, and ultra-wide input voltage ranges of 9-36 VDC or 18-75 VDC. They provide protection against overtemperature, overload, short circuit, reverse input, overvoltage, and input undervoltage lock-out, and deliver a constant current output at 100% load, making them ideal for battery charging applications. 
The new RHINO Pro DC-to-DC converters offer a 3-year warranty, are UL recognized, CE marked and RoHS compliant, and start at $190.00.
More Information
More about RHINO Pro DC-to-DC converters
Related Product
New RHINO PRO (DIN Rail Performance Series) PSN and PSD series switching power supplies are available in single-phase and 3-phase input units and feature universal AC input voltage range (1-phase units), a built-in constant current circuit for charging applications (3-phase units) and a power boost of 150% for up to 7 seconds.