New I/O, Communication, and Power Options for the Productivity Family of Controllers from AutomationDirect
June 5, 2023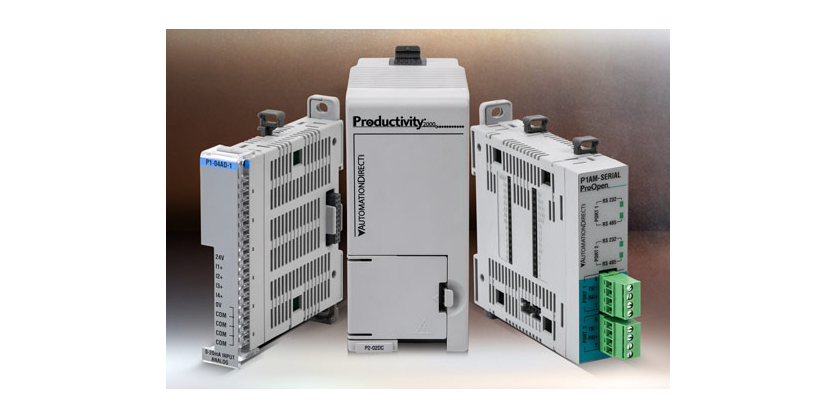 AutomationDirect has released several new modules for the Productivity family of controllers. Two new lower-cost, high-resolution, four-channel analog input modules, supporting current (0-20 mA) or voltage (0-10 VDC) signals, are now available for the Productivity1000 PLC.
The ProductivityOpen Arduino-based controller line now offers a 2-port serial communications shield that provides a reliable interface between the ProOpen controller and serial networks/devices. The P1AM-SERIAL is housed in an industrialized Arduino MKR form factor and each 4-pin port supports RS-232 or RS-485 communication.
A new lower-cost Productivity2000 base power supply is also available that accepts a 24 VDC input and delivers a maximum of 45W.
The new Productivity1000 analog modules start at $139.00, the ProductivityOpen serial shield is priced at $55.00, and the Productivity2000 power supply is $85.00.
More Information
Related Story
Every year, our local newspaper, Forsyth County News, conducts their Readers' Choice "Best of Forsyth" contest to decide the favorite businesses, groups and professionals in Forsyth County amongst the community. The 2023 contest included 310 categories celebrated with 2,000 business nominations, 14,500 nominations and 336,000 votes from the community to select the winners.