New ACH580 drives make it easier to make buildings comfortable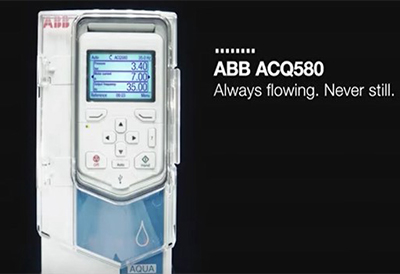 March 7, 2019
ABB is launching a new series of variable frequency drives (VFDs) that will enhance the performance of smart buildings and enable users to meet more stringent energy efficiency regulations.
The new ACH580 HVAC drives ensure that applications operate reliably and without costly unplanned outages, safeguarding the comfort and security of occupants in commercial buildings, including critical facilities such as hospitals and data centers. Energy efficient and cost-effective, the drives provide connectivity with existing building automation and control systems. ACH580 VFDs are easily integrated with ABB Ability monitoring services – ABB's unified, cross-industry, digital offering, which provides real-time data about drive status and performance from any location. Monitoring parameters include drives availability, environmental conditions and fault events.
The intuitive control panel makes it easy to monitor activity and anticipate possible operational issues and maintenance needs. This high level of transparency gives customers more control over their systems, helping them recognize potential issues in advance to avoid unplanned and costly downtime.
Optional Bluetooth capability provides easy operating access in locations where drives are difficult to reach. This enhances safety by enabling drive control from a mobile device, without having to physically approach the panel on the drive. Bluetooth also supports the connection to ABB Ability, providing the user with access to remote assistance services through the Drivetune application. The connection to remote assistance can in many cases save a visit from a service technician.
With advanced drive technology and full HVAC functionality, the ACH580 Ultra-Low Harmonic drive maintains unity power factor with a harmonic content of 3% or less current distortion (THDi), and greatly reduces the risk of electrical disturbances when operating on a generator. The ACH580 drive is offered with different enclosure ratings, as either wall-mounted or cabinet-built, and employs ABB's proven architecture. It can be integrated with most types of motors, including high-efficiency permanent magnet (PM) and synchronous reluctance (SynRM) motors. The drives optimize the energy use of the motor to reduce the total operating cost.
Go HERE for more information