Mersen's New Advanced Amperage 1500VDC PV Fuses and Fuse Holders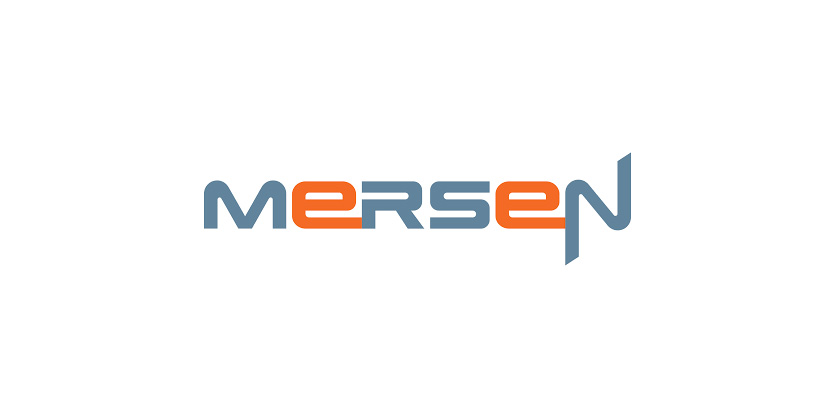 March 7, 2023
Mersen is excited to announce the availability of its new 1500VDC HelioProtection 20x65mm PV fuses and fuse holders, introducing the next level of safety for higher amperage utility scale photovoltaic applications.
Features and Benefits
Mersen's HP15P Series 1500VDC HelioProtection fuses are designed specifically to meet higher amperage demands of today's PV circuits. The fuses have a 20x65mm form factor and are designed to handle the harsh cyclical loads and thermal conditions of our customers' highest amperage applications. These 1500VDC rated fuses are designed for low minimum breaking capacity capabilities of 1.35 times the fuse rated current value, which allows for safe circuit interruption under typical low fault current conditions. In addition to the standard ferrule terminal, fuses are also available with Crimp Cap terminals for in-line fuse applications. The unique wire crimp terminal permits solderless wire-to-fuse connection for over-mold encapsulation of fuse and wiring.
Mersen Configurations
Mersen's HP15FHP80 Series 1500VDC HelioProtection fuse holders for 20x65mm PV fuses offers two configurations to fulfill global market requirements. One configuration offers input and output terminals that accept standard PV rated wiring and comb bus bars, providing added versatility for end-use installations. The second accepts wire and bus bar terminations. The body features a high-performance UL 94 V-0 rated polymer material, providing superior flammability rating, with exceptional durability and dielectric withstand properties. HP15FHP80 fuse holders are finger safe (IP20 ingress protection rated) and feature a rotating fuse carrier like the Mersen UltraSafe® fuse holders.
Products marked with the HelioProtection brand name have been tested and certified to the latest industry standards for use in photovoltaic applications and guarantee the level of performance required by the PV industry. Not only is Mersen the industry benchmark when it comes to standards compliance, we voluntarily subject our products to strict quality monitoring backed by extensive electrical, mechanical, and climatic tests.
For more information about the new 1500VDC PV Fuses and Fuse Holders, visit the HP15P Series Fuses product page or the HP15FHP80 Series product page. For more information about Mersen, visit ep.mersen.com.
| | |
| --- | --- |
| Technical Data Overview | |
| Volts | 1500 DVDC |
| Amps | 4A-80A |
| Short-Circuit Current Rating (SCCR) | 50KA |