Phoenix Contact: Keep Overcurrents Firmly Under Control With a Circuit Breaker System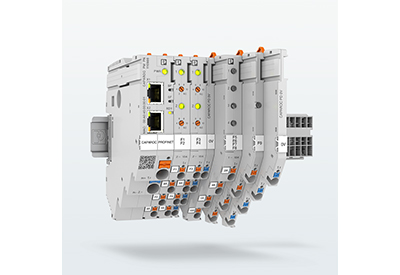 May 5, 2021
CAPAROC is your individual modular system for overcurrent protection. With many combination options, intuitive operation, and simple design-in, you can create your personal standard in device protection. This system perfectly positions you for the future.
With a wide range of individual modules and many combination options, you can create your customized solution with CAPAROC. The customizable circuit breaker system is completely compatible, technologically up-to-date, and can be extended with future updates at any time, even during operation.
Experience easy operation through tool-free assembly, uninterrupted installation, and a transparent operating state: The modules can easily be snapped on, even when assembled. The easy nominal current setting and the clear identification of connections and potentials ensure intuitive operation.
The online configurator helps you to configure precisely the system that you need. With your personal order number, you can reorder your solution at any time. Suitable digital services will support you with your individual data, beginning with the 3D model, continuing through marking, all the way to the data sheet and EPLAN.