Introducing the FE060-25-EM and the FlexPro Drive Family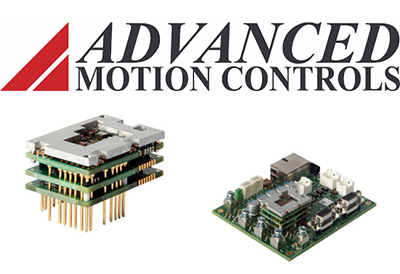 March 19, 2019
ADVANCED Motion Controls has announced the FlexPro family, their new premium digital servo drive offering. Designed to expand the capabilities of their product selection in terms of performance, power density, and flexibility, FlexPro is starting off with the newly available FE060-25-EM servo drive.
The FE060-25-EM is approximately 1.50 x 1.00 x 0.61 inches (38.1 x 25.4 x 16.0 mm) in size. This tiny drive runs on 10-55 volts DC, communicates over EtherCAT, supports incremental encoder and BISS C-Mode feedback, and delivers peak and continuous currents of 50 amps and 25 amps respectively. Also available is the FD060-25-EM, a version of the FE060-25-EM soldered to a developer board for test and configuration purposes. Both versions are available for purchase now!
The FE060-25-EM and the FlexPro family are made possible by their new IMPACT architecture. IMPACT stands for Integrated Motion Platform And Control Technology. It's this new architecture that allows FlexPro drives to fit into tight spaces and still deliver the impressive power and performance to your robot joints, AGV traction wheels, or any other application. In addition, the advanced processing and storage capabilities ensure that drives with IMPACT are more intelligent and operationally flexible than ever before.
The FE060-25-EM is only the first of many FlexPro drives to come; higher power and expanded network options are on the way. The motion control industry continues to evolve and expand every year presenting new demands. The FlexPro family and IMPACT are their answer to those demands.
Go HERE for more information