HARTING interface supplies Power, Data and Signals for the "metroSNAP"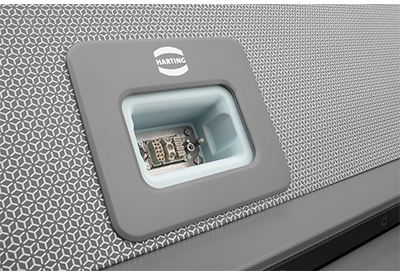 January 8, 2020
HARTING is taking the next step in the direction of the mobility concepts of tomorrow with the Rinspeed "metroSNAP". Whether passenger transport or freight logistics, the metroSNAP can be used in highly versatile manner. The HARTING module helps the driver use the vehicle for a wide range of tasks in a fast, flexible manner. Like its predecessors — the "SNAP" and "microSNAP" — the vehicle is divided into two elements. On the one hand, there is the Skateboard that serves as an optimised electric vehicle, and on the other there is the "Pod", which can be switched out in flexible manner to accommodate different tasks. Communication, signal transmission and the power supply must all work smoothly between these two elements. Connectivity between them is automatically established as soon as the Pod and the skateboard are securely connected. With considerations to the special requirements for mechanical plugging, the power, signals and data begin to flow.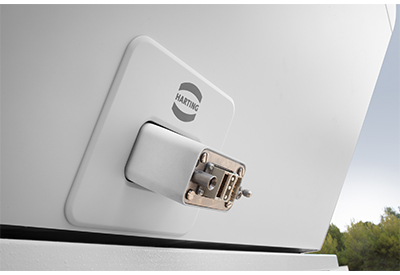 HARTING Automotive posts strong growth
Rinspeed has relied on HARTING's reliable solutions in recent years. Both of the past two years have seen Rinspeed go with a Fast-Charging solution from subsidiary HARTING Automotive. HARTING Automotive has long been at home in the automotive supplier industry and recently saw a sharp increase in demand for e-mobility solutions. The company leverages its decades of experience in the field of connection and transmission technology to develop and produce charging equipment for electric and plug-in hybrid vehicles.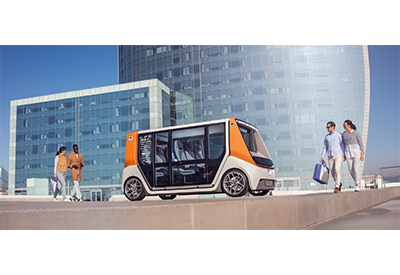 Successful collaboration between HARTING and Rinspeed
Rinspeed and HARTING have been working together successfully since 2016. The MICA, which garnered HARTING the prestigious HERMES AWARD at the HANNOVER MESSE in April 2016, was integrated into the "Etos" vehicle for autonomous emission and condition monitoring. In 2017, HARTING used its miniMICA – another component from the evolutionary MICA ecosystem – to support Rinspeed's "Oasis" car. In 2018, HARTING provided the fast-charging technology for the "SNAP". Last year, the "microSNAP" was charged using the fast-charging push, with HARTING thereby living up to its ambition to be an innovative driver of technological development.
For more information, visit www.HARTING.com.