Atlas 300V Type AWM Wire from AutomationDirect
March 20, 2023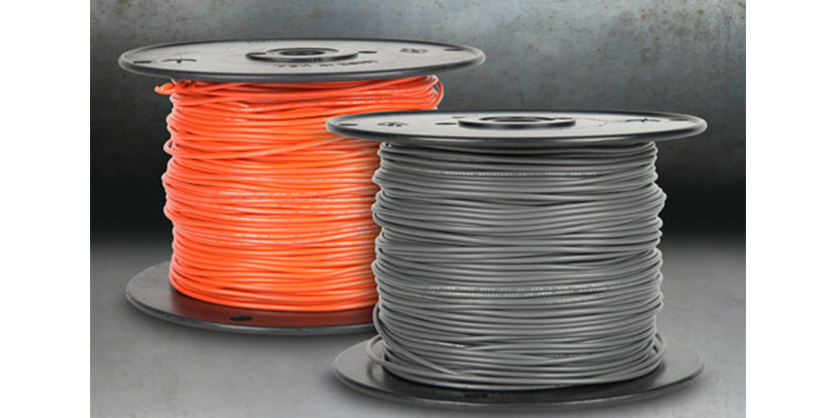 AutomationDirect has added 300V Atlas Type AWM (appliance wire material) wire that is commonly used for appliance wiring, control cabinets, and machine tool applications. This new wire meets the National Electrical Code (NEC) and NFPA Standard 79 requirements and is made in the USA.
Atlas Type AWM wire consist of a tinned copper single conductor covered with a colored polyvinyl chloride (PVC) outer jacket and is available in sizes ranging from 26AWG to 16AWG. Various color options are offered including blue with white stripe, white with blue stripe, and green with yellow stripe versions.
The new Atlas Type AWM wire is sold in spools of 500 or 1,000 feet (depending on gauge size) and starts at $31.00 (500 ft.)
Related Product
AutomationDirect has added more color choices for Direct Wire 1kV ALL-FLEX MTW/THHW heavy-duty flexible power cable.This extremely flexible large gauge (8AWG to 500MCM) single-conductor industrial cable is ideal for industrial control panel distribution, VFD power feeds, servo systems, and non-traditional industrial applications including uninterruptable power supply (UPS) and transformer wiring, battery chargers, and marine board applications.