Omron's CK3M Programmable Multi-Axis Motion Controller
October 4, 2022
Omron's next-generation motion controller packs PMAC's superior motion control capability, multi-vendor connectivity and flexible development capability into its compact design.
Maximize your machine's performance: Performing precise linear motor drive control and nanoscale positioning, the PMAC (Programmable Multi Axis Controller) has been appreciated by manufacturers of semiconductor manufacturing equipment and other leading-edge equipment.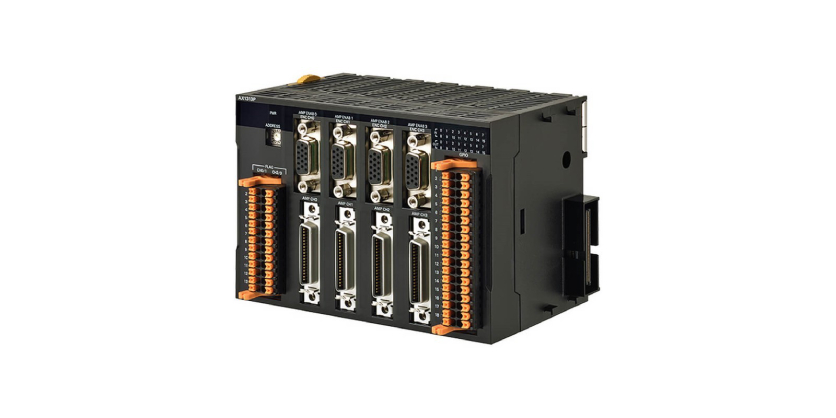 Overview
Local axes for nanoscale precision
Ultra-high-speed synchronous control (50µs/5 axes)
Custom servo regulation algorithms
Flexibility on using multi-vendor actuators and encoders
Flexibility on programming on G-code, ANSI C or original programming language
EtherCAT for flexible configuration
Modular design and DIN rail mounting
Modular design
The modular design allows you to freely combine the CK3M with up to two axial interface units to enable a variety of applications.
Power PMAC IDE (Integrated Development Environment)
Based on Microsoft® Visual Studio®
ANSI C or original programming language
Easy tuning
Simple setting
Troubleshooting
Debugger
Complex kinematics
Complex mechanics can be controlled thanks to the matrix handling and the space conversion. Special applications like Hexapod telescope mirror positioning, can be easily operated by the kinematics handling functionality.
More Information
CK3M, Omron's next-generation motion controller
Related Product
Omron has recently introduced its most full-featured machine automation controller to date. Offering control of multiple robots, the choice of 16, 32, or 64 controlled motion axes, and SQL connectivity. It is the ideal control solution for complete robotic cells, high-speed motion systems, material handling and multi-robot systems.
The Robotics Integrated Platform is the next revolutionary step in the SYSMAC ecosystem that seamlessly integrates the full Omron Fixed Robotics product line. Their one controller approach integrates robot control, in addition to sequence and motion control, to a single controller. This enables synchronized control of robots as well as other devices and results in higher performance compared to typical network based configurations. It also enables users to collect information on devices aligned to a common timeline which not only improves overall system response times and accuracy but also greatly aids in troubleshooting activities.