ABB's Industrial Duty HV Induction Motors Now Available in NEMA Markets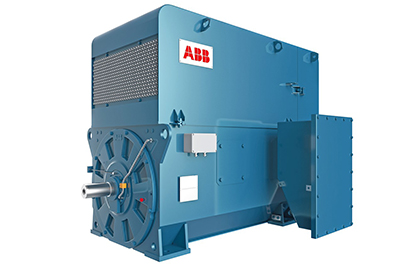 February 3, 2021
NMI HV (high voltage) modular induction motors are based on a cost-efficient standardized platform that is configured to order. They are an energy efficient, reliable choice for applications where a highly customized motor is not needed.
"We introduced our NMI motors in 50 Hz versions for the IEC markets a few years ago. They've proven popular across a number of industries and especially in the power and water sectors," says Daisy Bo, Global Product Line Manager for NMI motors. "Standardization and a high-power density reduce the cost of ownership. In many cases customers can get the required output with a lower frame size, resulting in a smaller installation footprint, less weight and lower costs. We're very pleased that 60 Hz NEMA versions will bring these advantages to customers in North America and other regions with a 60 Hz power supply."
Compact design, flexible interfaces and low noise make NMI motors easy to integrate into industrial processes. In addition to horizontal mounting, the motors can be supplied for vertical mounting in pumping applications. A special bearing design enables vertical motors to withstand the extra axial force produced by the pump.
High reliability is ensured by the motors' proven core technology and low vibration levels. ABB's global service network, providing services that cover the entire life cycle and fast availability of spare parts, helps to keep downtime to a minimum.
NMI motors belong to the N-series of industrial duty motors that are configured to order. The other N-series product families are high voltage rib cooled TEFC (totally enclosed fan cooled) motors, type NXR, available as IEC and above NEMA options. N‑series motors complement the A-series of engineered motors intended for applications where a highly customized product is needed.