Paul Tervit on Canada Controls and the Importance of Education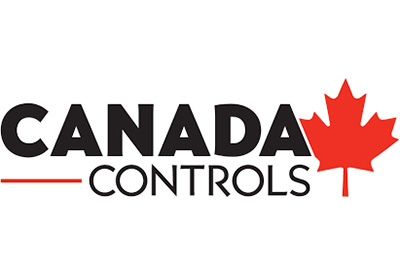 August 14, 2019
By Blake Marchand
Paul Tervit is VP of Sales for Canada Controls as well as their Boiler Controls Specialist with 39-years of industry experience in the controls industry.
Canada Controls, currently in their fifth year, is a unique company in the system integration and building controls industry. Their business model revolves around inventory, training, and support with the intent of developing and supporting quality system integrators.
Located in Mississauga, Ontario, they maintain an extensive inventory for the controls market, while also providing training courses and expert support for system integration/control of HVAC Equipment, Burners, Boilers, Lighting, Electrical Metering & Distribution, Data Center Equipment, Security, and Video.
"I'm involved in sales, but I'm primarily a technical designer," Tervit explained with respect to his role at Canada Controls. Coming from a technical background he provides sales support, but also utilizes his skillset in the educational and training aspect of the company.
An Electronic Technologist out of Ryerson, he initially got his start in the industry with Tervcon Controls, where he gained experience working with flame safeguard controls, PLC, solid state, and SCADA systems within the Pulp & Paper and Steel & Refining industry. Before Canada Controls he also worked for Caledon Controls and Yorkland Controls, operating again in Pulp & Paper and Steel & Refining, as well as the automotive industry.
While working with PT Energy Solutions, Tervit was partnered with Cochrane Supply, a company out Detroit.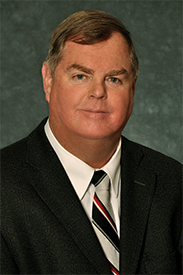 Cochrane Supply is one of North America's largest companies in IoT and building controls supply. A partnership that was actually facilitated by Honeywell, Tervit noted. Essentially, Honeywell was looking for a company operating in Canadian market, similar to Cochrane Supply, that would supply products as well as provide expert training and support.
So, they started Canada Controls modeling the business on the Cochrane Supply philosophy, which aligned with Tervit's technical background. He noted that, as a professional, he has difficult time walking away from a job when there are still problems to be solved. Which is where the technical support aspect comes in.
"We will help train them, we will help them with their programming and commissioning at a learning level, all with the endgame that they become self-sufficient."
"You just can't know everything, now-a-days," he said, "but you have to know who to call."
Tervit and Canada Controls take education seriously, particularly when it comes to the younger generations coming into the industry. "For me personally, it's very important to bring the younger generation along, to help them, to educate them, and give back to the industry."
Building controls and automation is a large part of Canada Controls' business, which includes the integration of networks, data and security, and IoT (Internet of Things). As a rapidly growing and changing sector of industry, technical support as well as training has become that much more important for manufacturers.
Tervit initially came from an industrial background, so initially a lot of their business came out of the contacts he had developed throughout his career up to that point. Although, commercial work is quickly becoming a prominent aspect of their business. "A lot of buildings in the city, condominiums, hospitals/healthcare, all of these types of facilities, more and more, their controls are becoming antiquated and the upgrades of these controls is a big part of our business, today," he explained.
"The integration into the internet, communications, data highways, Wi-Fi are all playing roles in [building automation]," he said, adding, "the more you can train people to apply the products than the less you get bothered over time."
Challenges and an Evolving Industry
"The idea of being able to start up a process line from the other side of the world with your phone, is something that was unheard of ten-years ago," said Tervit with respect to how the industry has changed throughout his career. Remote control is an evolving aspect of the industry, and is ideal for sectors like mining, oil and gas where there are considerable safety risks. It also allows for a company to expand its reach without the added cost of constantly traveling across the world. A Canadian company can do a project in Europe, for example, and rather than traveling back when there's an issue they can troubleshoot remotely.
With respect to industry trends Tervit explained that, interestingly, the home automation market really drove advances in building automation control for commercial and industrial applications. Typically, it is the commercial and industrial markets that influence the consumer market.
"The automation technology hit bigger at the residential level, before it hit the industrial level. What happened is people said, 'wait a minute, if I can control my heat at home with my phone, why can't I don't that at work?' So, it's driven the commercial market because of a lot of that."
"I think the simplicity if how its automated is big factor," he added, which ultimately provided the groundwork for scaling up the functionality for the commercial and industrial sectors. Part of that comes from the capabilities of computing. "Computer technology has changed in a big way, it's much faster, higher memory, that's a big factor in how the controls market has changed," he said, along with wireless and Wi-Fi."
Low latency is crucial for commercial industry. Understandably, an increase in computing speed and power facilitated the adoption of advanced controls technologies.
"One of the biggest problems for us in the communications world is IT and hacking," commonly referred to as cybersecurity, he noted, "when we want to integrate into a building system, there will be an existing network there that IT department doesn't want you to have any part of, then the firewall becomes an issue," he explained, "which eventually becomes a very frustrating process for us to deal with." Due to the risks for a company when it comes to protecting their network, business want to limit access points to protect their assets.
"There's a more of a driven market to go wireless," he explained, "or, you'll see a dedicated network for the controls in the building, now-a-days. If some hacker wants to hack into the building to take over a rooftop heating unit, what's he really going to do?"
Separating the networks used for day-to-day business from the controls network is a security tack being utilized more and more, particularly as the importance of cybersecurity has become a prominent focus in recent years. As Tervit alludes to, it limits the damage that can be by a hacker, while limiting the hackable access points for a company's network. Ultimately, protecting their sensitive information.
Another challenge Tervit has witnessed is a difficulty finding young professionals with the requisite skill set. An issue Canada Controls has addressed by recruiting students right out of college and providing additional training themselves. Tervit noted that he serves as a technical advisor for some of the local colleges, which allows them to easily recruit quality students.
Tervit also singled out video camera system integration, particularly its application in horticulture and cannabis markets as an interesting new technology.
Essentially, security cameras will be integrated with software that can generate actionable data for shopping malls, for example, that can determine things like gender and age, which will be used for marketing. Tervit explained that same technology is being used in the cannabis industry, "they can accurately determine exactly when a leaf will droop to the point where it needs watering," he explained.
"We're part of that market, since we're already involved in the controls of watering plants, and heating and cooling the greenhouses they're growing in, it's an opportunity for us."
Bluetooth is another interesting technology effecting what Canada Controls does, particularly with respect to building automation. With the Bluetooth on a person's cellphone, they can be accurately located within a building. As a result, heating, cooling, and lighting controls can be tailored that much more accurately.
"Although Bluetooth is limited from a distance, it can only go so far, it's really good for that application," he said.
Overall, Tervit is optimistic of the building controls market, particularly in Canada. "The controls industry in Canada has a really bright future, it's a positively growing market," he said, "there's opportunities for young people to have jobs in that market going forward."
Canada Controls houses an extensive inventory of quality control products from brands like Distech, KMC, Vykon, Fireye and Dungs Combustion. They employ specialists in flame safeguard, linkageless controls, intelligent scanners and combustion integration. While also providing software licensing support, technical and programming support, as well as training courses from industry experts.
Find out more on their website www.canadacontrols.com