AGILOX Wins IFOY Award For Most Innovative AMR Solution
AGILOX Wins IFOY Award For Most Innovative AMR Solution
July 25, 20223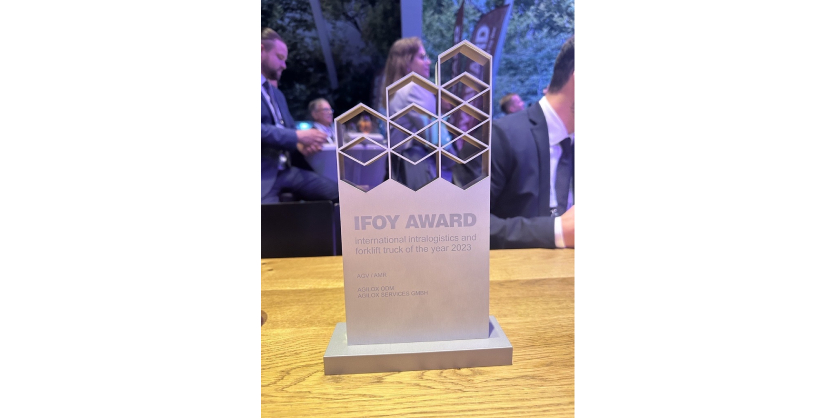 AGILOX Autonomous Mobile Robots awarded with the IFOY award
AGILOX ODM leads the pack in high customer value and functionality
Intelligent software and autonomous functionalities for high user-friendliness and precision
The global technology company, AGILOX, was awarded the IFOY award for their latest product innovation the "AGILOX ODM" as the most innovative AMR (Autonomous Mobile Robot) solution in 2023. This recognition is another testament to the innovation strength of the pioneer for driverless transport systems.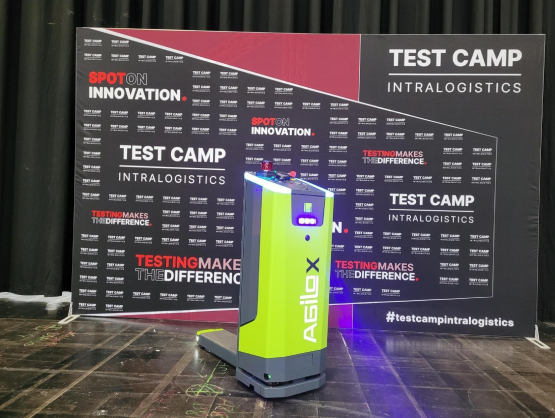 During the prestigious award ceremony, AGILOX's latest product for autonomous transport of small load carriers, the AGILOX ODM, received the popular IFOY Award. The expert jury praised the robot for its compactness, user-friendliness, autonomous responsiveness, and maneuvering capabilities.
Following the motto "Plug & Perform," the robot can be commissioned in less than twelve hours, allowing customers to flexibly and scalably manage small or large fleets, especially during peak times.
"We are thrilled to receive the IFOY Award for our latest product! It is a testament to our ability to meet our customers' high standards of quality and functionality once again," said Andreas Boedenauer, CEO of AGILOX North America.

Andreas Boedenauer, CEO of AGILOX North America
The Omnidirectional Dolly Mover (OD) is based on the integrated X-SWARM Technology, which enables the AMR to identify the fastest route through the manufacturing facility or warehouse independently and autonomously in real-time. This ensures the constant and uninterrupted replenishment of small parts for production.
About the IFOY Award:
The International Intralogistics and Forklift Truck of the Year (IFOY) Award recognizes the best material handling and warehouse automation products and solutions of the year. The decision is based on a three-stage audit process, consisting of the comprehensive 80-criteria IFOY test protocol, the scientific IFOY Innovation Check, and the jury test. The IFOY Award is organized by the Materials Handling and Intralogistics Association within the German Engineering Federation (VDMA) and is under the patronage of the Federal Ministry of Economic Affairs and Climate Protection.
Related Story
AGILOX is one of the fastest-growing manufacturers of innovative advanced material handling solutions. Their Autonomous Mobile Robots (AMRs) use a highly sophisticated operating system, "X-Swarm Intelligence," to navigate warehouses and manufacturing facilities and deliver pallets and supplies without needing a centralized fleet management system. This provides unique advantages that benefit AGILOX customers.
AGILOX is producing the AMRs for tomorrow with a team of highly skilled technicians and hardware and software engineers. All the mechanical components, electrical engineering, and the entire software solution are developed in-house at their headquarters in Austria. They draw on feedback from their team of salespeople and field technicians, and a decade-long track record of in-depth knowledge of material handling processes. Customers choose AGLIOX for their logistics planning because "it just works."