WECO, One Hundred Years of Reliability – Your Partner for the Future
July 11, 2023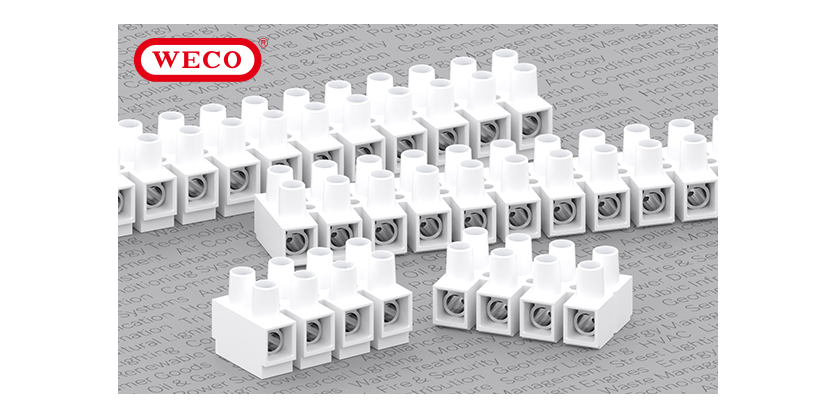 By Krystie Johnston
About WECO
WECO has reliably served the electrical market for more than a century. The company originated in Germany in 1921 and was born in the decades that saw electricity adopted into the daily lives of most businesses and homes across North America and much of the world. Technological advances at the time presented opportunities for the company to mature on a global scale, offering electrical connection solutions for countless applications. Building on their growth and innovations, in 1982, WECO relocated its headquarters in Montreal, QC; and for the last 41 years, they have been serving North America with innovative products and customized solutions.
Adriana Galli, P. Eng, and Product Sales Manager at WECO discusses the company and their 327 Terminal Strips. These terminal strips are being integrated in many industries across Canada and the US with their reliable features and benefits. "WECO is a manufacturer of electrical connection solutions, interconnections and hardware components for PCB boards and control panels. Their products can be found almost anywhere there is a need for an electrical connection."
WECO, as a company, has stood the test of time, and is backed by the quality of their products that are designed by their engineering team. Much thought goes into how their products are designed and made, and the company prides itself on providing their customers with only the highest quality products that have been tested and verified. Furthermore, their products are made in Canada, produced in a manufacturing facility in Montreal, and are distributed across North America through a list of key distributors.
The company is local, and it has a global presence: they have sales offices in Asia, Brazil, Germany, and Latin America. WECO has a manufacturing facility in Canada, Tunisia, and Germany. However, all products manufactured in Montreal are designed and approved for the North American market.
"A good amount of what we build in Montreal is shipped across North America. One of our main goals is to grow the business in Canada and in the US and continue branding our presence in the market. We want to create more awareness about who we are and what we have to offer."

Adriana Galli, P. Eng, and Product Sales Manager at WECO
WECO's Products
WECO has thousands of products to offer. As the intricacies of electrical connections are abundant, this can result in near countless permutations of a specific product family, such as terminal strips, for example. Therefore, WECO has organized these products into four key product categories:

WECO's PCB Connectors are available in various types of connections such as screw or screwless and they come in various technologies such as through hole reflow or surface mount technology.
Their Terminal Strips are available in various configurations, voltage ratings, and designs as well; however, these products, although simple in design, have been proven repeatedly and have migrated to newer applications. Most of the terminal strips are wire-to-wire, some are plug-in, as well as wire-to-board.
The third category of products is their Tab Connectors, which offers customers another way to connect wiring that is different from a screw or screwless connection. Tab Connectors are a good consideration when power distribution is an essential element of your electrical design.
And the fourth category of products WECO offers are Ceramic Terminal Blocks. This line of products is unique because they can withstand demanding and caustic environments. They are high-quality engineered terminal blocks that have a high density and can provide exceptional thermal resistance for niche markets.
For all their products, WECO has the ability and the expertise to make customizations and tailor their connection products to suit their customer's individual needs.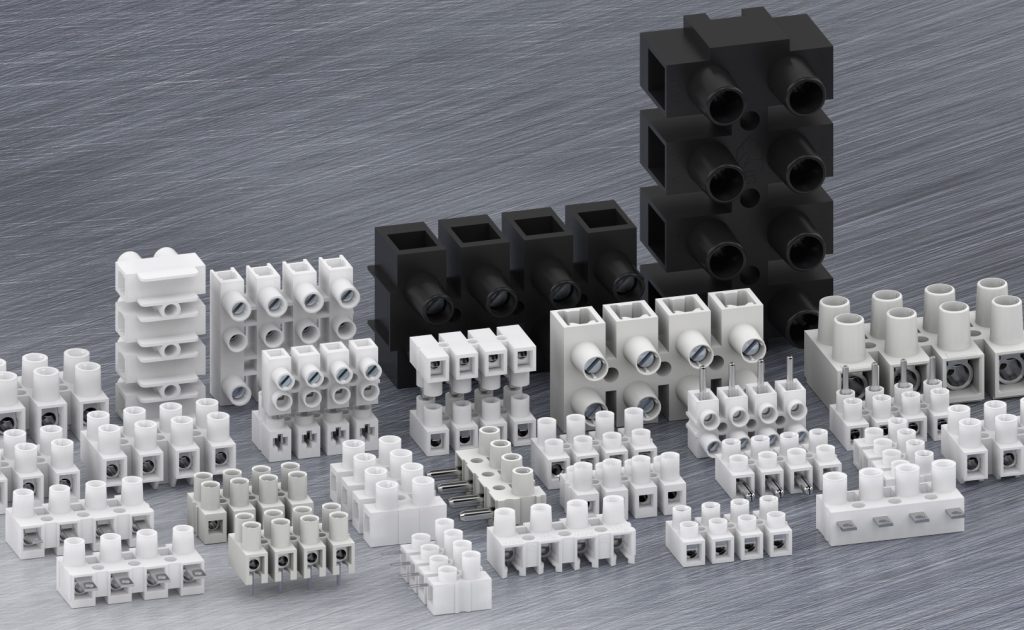 The 300 Series and 327s
Most of the 300 Series of Terminal Blocks are wire-to-wire connection in a V0, high-quality housing for flammability protection. This product ranges from the 302 to the 329, with each model specifically designed for a different voltage and amperage requirement. Galli notes, "Whether it is a 302 or a 323 or a 324, it just depends on what the customer requires and how much power must be distributed.
WECO's 327 Terminal Strips are an essential interconnection solution for high power distribution applications. They feature copper alloy terminal bodies, stainless-steel wire protectors, V0 polyamide housings, captive screws, and a pitch of 14.5 mm. Options such as wire stop and a raised base are available where voltage requirements are high and creepage is a concern.
The 327s are UL and CSA-approved and ready for use without additional verification. In addition to these features and benefits, customers choose WECO's 327s for their ease of installation and the quality of their connection. They are used in a number of applications as well.
Key Applications of the 327s: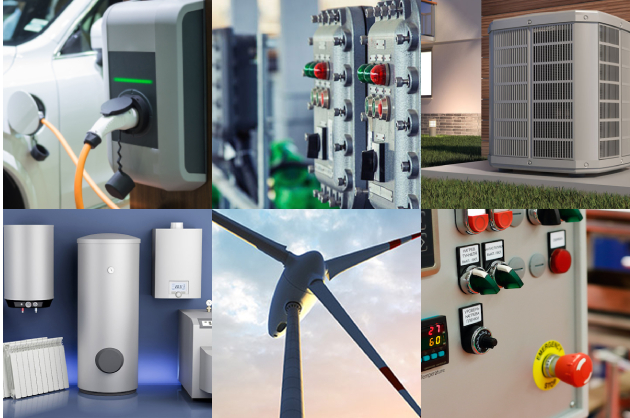 Power supplies
Building automation & lighting automation
Connectors for high power LED lamps (road lighting)
HVAC – industrial fan controls
Renewable energy – connections for solar inverters
HVAC – Industrial heat pumps, power connections
Power management (for clean power / power filters (EMI / RFI)
Flow controls – large industrial flow control meters
Instrumentation
Irrigation systems
EV chargers – connection for input power
Energy sector – power distribution in control panel
SPA, hot tub, and pool pump controller (connection for input power)
Motor protection drives, eddy current drive controls
Like all WECO's products, the 327s can be customized. Typical customizations include changing the colour of the housing to whatever colour the customer needs. Usually white or black are the more common colour changes requested, but WECO can match any pantone colour requested. Other customizations involve how the connection is made; typically, the 327s are a wire-to-wire connection, but they can be modified to be wire to board as well.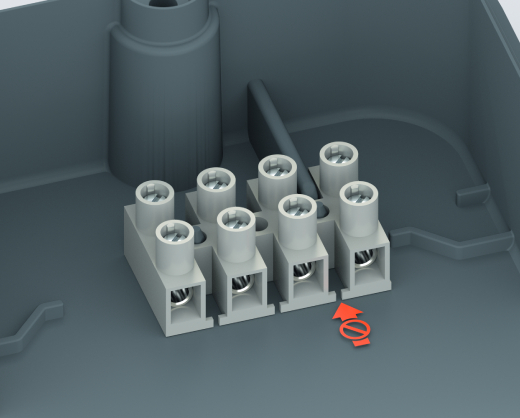 "We have done customizations where the customer wanted to add a pin, because they wanted more power on a PCB board. We collaborated with them to determine the diameter and pin length and how to bend it. This was accomplished with the 327, but it can be done for any of WECO's other products. We made the prototypes and sent them to the customer for their approval." Galli adds, "This has caught the eye of engineers every time we mention it."

Adriana Galli, P. Eng, and Product Sales Manager at WECO
WECO, Your Partner for the Future
WECO is not afraid of finding a solution to a new challenge. In fact, they enjoy it. The company is comprised of engineers in sales and marketing, product development and management, production, quality control, and upper management. When a customer approaches WECO with a unique challenge, they are met with a team that is well-equipped and excited to speak with them to solve their unique challenges in any market involving electrical connection solutions.
The company continuously evolves with the world with both their connections portfolio and their reliability. As a small-to-medium sized business, they can stay agile and adapt readily to changes the company and the world constantly must face. The company takes pride in providing reliable products that do not fail.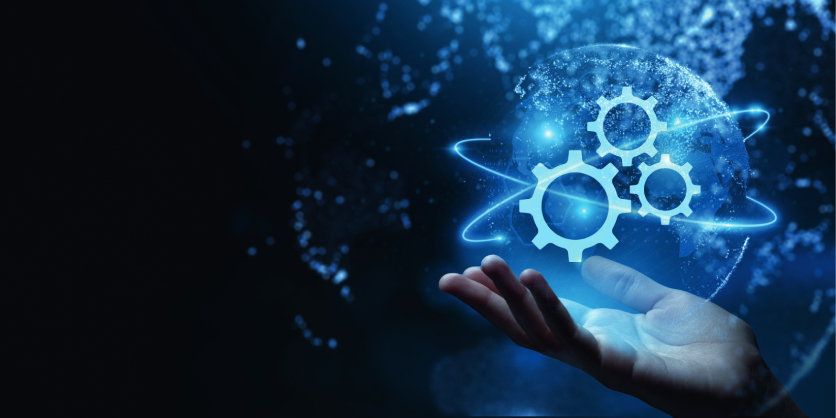 "When a customer calls, whether it is for technical, or sales, or any other topic, they get a call back right away. Not just a voice message or email. We talk to our customers, and we address their questions. It does not matter if it is for 500 pieces or 50 pieces or 10 000. It is the same level of attention."

Adriana Galli, P. Eng, and Product Sales Manager at WECO
More Information

Related Story
Since the very beginning of WECO's activities, their innovative ideas had one common need: connectivity. As shown in the previous chapter of WECO's history, the company's founders Eugen Ebbinghaus and Rudolf Wester developed, patented, and manufactured a jacket clamp as a connecting element for electrical installations. This innovative idea and the company's founding have marked the beginning of a success story.