SEW Eurodrive – Unstoppable, Integrated, United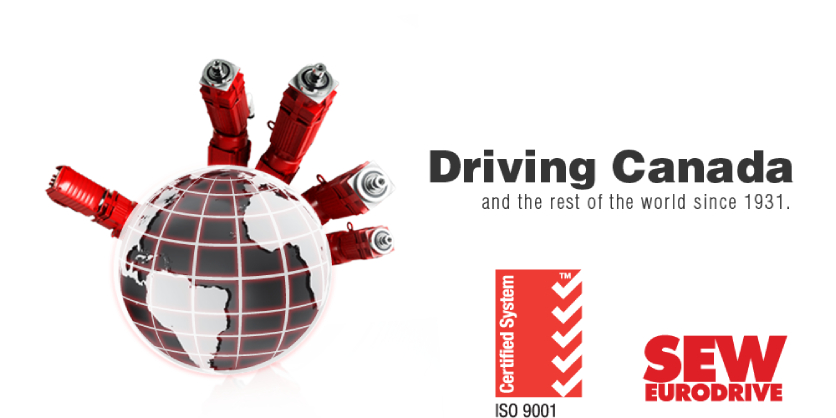 November 21, 2021
By Krystie Johnston
Since the start of SEW Eurodrive nearly 100 years ago, the importance of being aligned with the needs of the market and the customers it serves has remained their focus. The quality of products and a consistent and timely supply have helped make SEW a trusted manufacturer of gearmotors, drives, and modular systems.
SEW's passion for technology has served them well over the years: new products designed and manufactured, the adoption and creation of technology and solutions for industry, as well as steadied expansion in the face of challenges. Driving the world is what they do.
Their passion for service never stops. Watch this video to learn more about their unstoppable service, 24/7/365
"We don't merely build gearmotors: we build relationships." Says VP of SEW Eurodrive. "It's important for us to safeguard that we work with our customers to ensure we build gearmotors that address their specific needs and requests. We are all about providing top-quality machinery, along with our patented fast-delivery."

VP of SEW Eurodrive
Their Company Drive is summed up with three words: Unstoppable, Integrated, and United.
                                                                               Unstoppable
Industry experts know that excellence is a moving point along the path of progress. The business that stands still is the business that is quickly overwhelmed. With that in mind, it's essential to have the best experts possible to provide you with the level of support that you need.
Their sales and applications personnel aren't just trained in the latest technologies theyuse, they're the people that help create and improve them. This radically inclusive approach is reflected in their products, as well as their incredible product support; gone are the days of waiting for an issue to travel a long, circuitous route before finding its way to a solution. We are on-hand when you need them. Period.
With an expert as your point of contact, issues are paired with solutions in a fraction of the time. This means more up-time, less down-time, and the confidence to meet any challenge boldly without hesitation
Everyone claims to be number one and to offer the best, but we know only the customers can determine that. Downtime hurts; we understand. Let us simplify your choice for complete drive automation. SEW-EURODRIVE is constantly creating new methods to improve our products, services, and customer outcomes. Our goals are to keep your uptime up and your downtime down. SEW unstoppable consists of: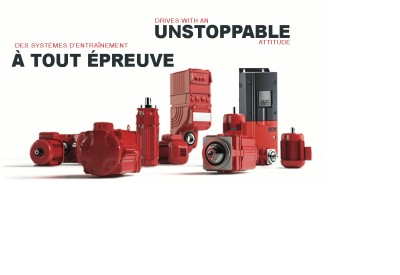 24-7/365 service across Canada
Pre-configured spares in-stock or assembled within hours coast to coast
Servicing all types of gear motors regardless of brand or make
Complete Drive Service-CDS®
Complete Drive Management-CDM®
Product Integration and Selection Support
Product innovation and customized solutions – Custom is our standard!
Continuously improving our process our relationships, our post sales support and customer outcomes
Integrated
Have an existing drive solution that's showing its age? They can service, replace, or upgrade any drive system regardless of make, with a minimum amount of down-time. This is the result of our passionate commitment to providing solutions, not restrictions, and their robust supply chain network.
SEW Integrated is part of their consultative selling philosophy; it is their unique ability to integrate their products seamlessly into your design plans while implementing the most cost- and energy-efficient solutions for your project. As integrated specialists, they are constantly learning more about the intricacies of each industry they serve.
"We are constantly creating new and effective methods to improve our products, our processes, and our client relationships. We need to become our customers to succeed."

Anthony Peluso, Chief Operating Officer, SEW Eurodrive of Canada
United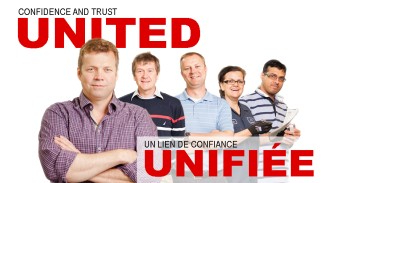 SEW Eurodrive specializes in custom, scalable drive solutions that focus on what is needed today, with a careful eye towards what will be needed tomorrow.
Investment in critical infrastructure is a long-term commitment; they match that confidence with their truly unrivaled commitment to long-term relationships, and the growth of their clients. Today's modest enterprise is tomorrow's powerhouse, and with solutions that are scalable, efficient, and seamless, they're with you every step of the way.
This year, SEW Eurodrive celebrated their 90th birthday. Recognizing how the world is always moving, they look forward to new transmissions, new solutions, new assistance systems, new plants, and new expansions. Here's to another 90 years!
More information on SEW-Eurodrive
Related News
SEW-Eurodrive in Dorval Quebec Canada is now open. With an 88,000 square foot facility equipped with the largest inventory of parts in Canada. Their 24/7/365 unstoppable service is built right in, and their state-of-the-art paint line is now open. 
And do not forget, their greatest investment is their investments: shipping investment, consistency investment, inclusion investment, quality control investment. It's the people that drive them to drive the world.