See and Solve Failures Before They Happen with Predictive Analytics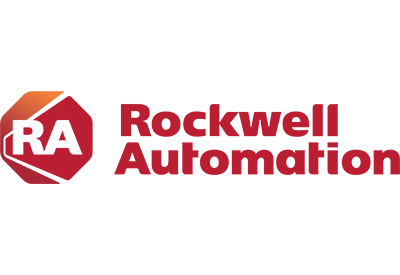 October 28, 2019
By Noel Henderson
Wouldn't it be nice to know when the devices in your home are on their last legs, so you could fix or replace them before they break?
Just imagine how much better life would be. No more air conditioner breakdowns in the dog days of summer. No more unusable dishwashers on busy weeknights. No more computer crashes before you can back up your family photos and personal files.
The same holds true for the plant floor. By knowing when machines and equipment are about to fail, you can proactively service them to avoid stressful situations like downtime, missed customer orders and quality issues.
We may not know when our home technologies will be kaput. But such insights are possible in your production operations today using dashboards with predictive analytics.
When Real Time is Too Late
From smart machines to connected sensors, IoT technologies have forever changed how you see your operations. You can now access data and analytics that matter to monitor almost any aspect of production, in real time, around the clock.
This data is great for tracking performance, quality and more. Real-time data is not enough, however, when it comes to spotting machine or equipment failures that cause unexpected downtime. You need insights into potential issues before they cause downtime, not after.
This is where advanced analytics software and dashboards come into play. The software combines real-time data with machine learning to understand the patterns that precede downtime events and other issues. It's presented in a dashboard and can detect anomalies that may indicate new failure modes or other issues that need to be investigated.
These predictive insights can help your workers solve any number of challenges in your operations.
Look Into Your Future
Even more valuable than knowing when something is about to fail is knowing what you need to do to fix it. Prescriptive analytics dashboards use historical failure data and trends to tell workers what corrective action to take. This information can help make sure the right steps are taken to avoid asset failures, keep production on target, maximize quality and more.
Predictive analytics dashboards can be customized to deliver the specific information that workers need to solve different problems. For example, a worker in a food manufacturing plant can gain insight into mixing, filling and packaging assets on a line all in one place.
With these dashboards, a user can see that a mixer is flagged as having an impending downtime issue. More details about the asset are available on the same screen, including its expected time to failure and performance parameters like vibration and power consumption.
Using these insights, a technician could further investigate problems with the mixer and schedule any required work to occur during a planned downtime, before the asset is predicted to fail.
When looking across a production line, a prediction analysis can be viewed for multiple carts. This allows a user to make comparisons and identify trends, all in one graphic.
For example, workers can see that one cart on a line has a much lower work life and predicted parts remaining. They can also see the predicted work life trend and how much that cart deviates from the other carts.
This can give workers a long enough response window to redirect production to other carts and correct the problem on the identified cart before it impacts production.
Of course, while predictive asset maintenance offers tremendous value, it's not the only application for predictive analytics dashboards. You can also use the dashboards to forecast results and understand issues that are impacting yield, product quality, energy efficiency and more.
Getting Started
Many companies are eager to deploy predictive analytics dashboards but aren't sure what they need to do or even where to start. If you're in this camp, we can help.
Rockwell Automation can work with you through the entire process. We can help you define the business problems you want to solve, identify and collect the right data, and build predictive models and dashboards.