More Than a Gearbox Manufacturer for 90 Years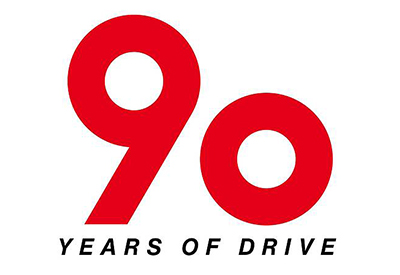 July 15, 2021
In 1931, no one could have imagined that a small company in Bruchsal would become one of the world's largest guarantors of motion.
On June 13, 1931, Christian Pähr founded the Süddeutsche Elektromotoren Werke in Durlacher Strasse in Bruchsal from a bankruptcy estate. After the war, Pähr's son-in-law, Ernst Blickle, joined the company and would shape its growth and expansion for the next 40 years. To this day, SEW-EURODRIVE, which had to change its name in 1971, remains a family-owned company – despite its size, internationality and range of solutions. For SEW-EURODRIVE, the customer and his challenges are always at the center of their work, regardless of whether he is a large OEM, a global producer or a small, medium-sized company – they treat every customer equally.
Of course, their offer, their product and solution portfolio or their services have changed over the years. For a long time now, SEW-EURODRIVE have been offering drive and automation solutions that go beyond the gearmotor. With them, you can transform entire machines or factories into a smart factory, move and control robots, mine and process raw materials, call up services via app, control parcel flows or design solutions for the urban supply of tomorrow. However, motion is always the basis for this, and thus their gear units, motors and gearmotors in all nuances and characteristics – from standard to servo, from spur gear to precision or industrial gear units.
Through it all, however, SEW-EURODRIVE have always remained what they were – a reliable partner at their customers' side and a family business. They give their customers employees everything they can, true to Ernst Blickle's motto "People make the difference". Therefore, for them a customer is more than a number, more than an order. Likewise, their employees are more to them. They make the success of SEW-EURODRIVE's company. Their passion for their customers, solutions and goals to give everything, even on the last meter, makes a significant difference for them. That's why they give their employees the freedom to shape and decide independently on many things. In order to combine this passion for the tasks in the company with private life, SEW-EURODRIVE offers their employees a lot; starting with almost innumerable working time models, mobile work to, medical care, up to a company-owned day care center.
This year, on 13.06.2021 to be precise, SEW-EURODRIVE is 90 years old. For them, however, it is a moment in which they pause only briefly, because as for you, the current situation was and is also a challenge for them. With a lot of effort to protect their employees and you, they have been there for you in the last 18 months and will continue to be in the future – no matter what challenges it brings – for you a partner on whom you can always rely.