How Systems Integrators Can Create Smarter Electrical Control Systems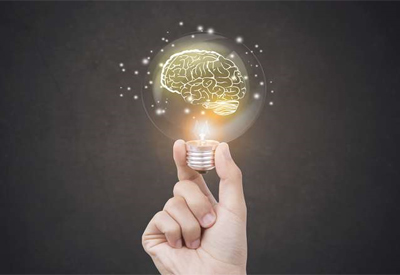 August 20, 2018
By Joe Matheys, Rockwell Automation
Industrial companies expect visibility into every aspect of new or upgraded plants, including their electrical control system. Now, the pressure is on integrators to help connect these systems and make their real-time data available to workers.
But traditional electrical control systems don't easily integrate into connected operations. These hard-wired systems typically exist separately from a plant's process control system. And their data is often only available in an e-house or substation, meaning workers need to enter potentially hazardous areas to access it.
Facing these challenges, more system integrators are choosing to use intelligent packaged power solutions. These systems provide state-of-the-art digital technology that can integrate with a plant's process control solution, unifying the two into a single architecture. It can also provide access to the electrical-system information that customers want, providing far-reaching business benefits for both end users and integrators.
For End Users: Smarter Systems
About two-thirds of new plants use smart devices in their overall electrical system, according to an ARC Advisory Group study. Digitally integrating all these devices can give end users access to information like faults, operating conditions, and alarms and events.
This information can help workers more quickly identify where, when and why an issue occurred so they can resolve it faster. This includes the ability to observe power quality problems and unexpected increases in energy intensity. Visibility into the electrical system can also help workers spot problems early, before they move downstream into the control system. For example, uneven electrical distribution system loading can shut down fans on catalytic converters.
For Integrators: Faster, Better Integration
Traditionally, integrators have had to develop custom programming for every electrical control system. But some intelligent packaged power systems include standard, prebuilt faceplates that integrators can reuse across different projects. This can help them reduce programming requirements and speed up integration times.
The right technology vendor can also help integrators make sure that data from intelligent electrical devices (IEDs) is delivered at the speeds customers need. Using communications protocols like IEC-61850 and EtherNet/IP, along with interfaces to legacy networks, a vendor can connect all IEDs and provide access to real-time information on equipment and operating conditions.
Some vendors have even developed performance guidelines to help identify how different systems will perform before they're built. This can help integrators reduce their design and testing times.
A Smart Business Model
Integrators have a vital role to play in helping industrial customers become more connected and data driven. And those that can reliably and cost-effectively give customers access to the information they need to optimize operations will have the most success. Gaining the capability to deliver an intelligent power and electrical system can open doors to new projects and new business opportunities for system integrators.
Rockwell Automation can help integrators gain this competitive edge by providing an intelligent packaged power system that unifies electrical and process control and unleashes the power of real-time electrical control system data. More information about intelligent packaged power can be found here.