The Advantages of Using Cobots in the Food and Beverage Industry: Streamlining Operations and Boosting Profitability
August 2, 2023
The food and beverage industry has long been a major contributor to the global economy, with the sector consistently showing strong growth. In recent years, the sector has undergone rapid technological advancements, leading to the development of new innovations that have dramatically improved the efficiency of food production and distribution.
One of the most notable advancements in this area has been using cobots, or collaborative robots, which are designed to work alongside human workers in a factory or production line.
Cobots are highly versatile and can be programmed to perform a wide range of tasks, from simple repetitive tasks to more complex tasks that require a high degree of dexterity and precision. They can be easily integrated into existing production lines and are often used in tasks such as packaging and inspection. In the food and beverage industry, cobots are particularly useful for tasks such as food packaging, palletizing, and labeling.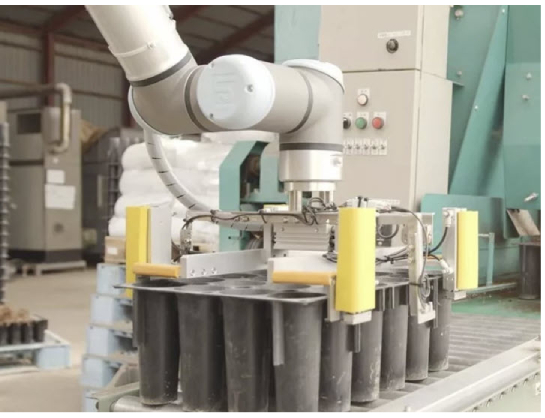 One of the primary benefits of using cobots in the food and beverage industry is the time savings that they offer. Cobots are capable of working 24/7, which means that they can perform tasks much faster and more efficiently than human workers. This results in increased productivity and reduced production times, which can help to boost profitability and increase competitiveness in the market.
Another key advantage of cobots is the cost savings that they offer. Cobots are often much cheaper to purchase and maintain than traditional industrial robots, and they also require less training and support, as they are designed to work alongside human workers. In addition, cobots do not require specialized technicians to maintain them, which means that companies can save money on ongoing support costs.
While the time and cost benefits of using cobots are well-known, there are also many other benefits that are often overlooked. For example, cobots can help to improve the overall safety of the production process, as they are designed to work in proximity to human workers without causing harm. This means that companies can reduce the risk of workplace accidents, which can help to improve employee morale and reduce the costs associated with workplace injuries.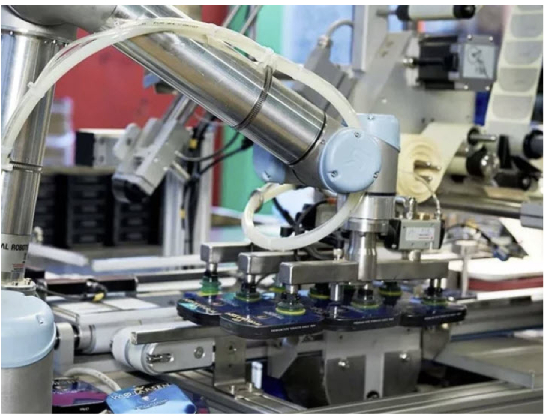 Another lesser-known benefit of cobots is that they can help to improve the quality of the final product. Cobots are highly accurate and repeatable, which means that they can produce high-quality products with consistent accuracy and reliability. This can help to improve the reputation of the company and increase customer satisfaction, which can help to drive future sales and revenue.
In summary, the use of cobots in the food and beverage industry offers a wide range of benefits, including time and cost savings, improved safety, and improved product quality. Companies that are looking to streamline their operations and boost profitability should consider incorporating cobots into their production processes. With their versatility, accuracy, and reliability, cobots are the perfect solution for companies looking to remain competitive in today's rapidly changing marketplace.
More Information
Cobot Solutions from Electromate
Related Story
Founded by Warren Osak, Electromate specializes in Robotic and Mechatronic Solutions, distributing AC & DC Servo and Stepper Motors, Drives, Controls, Positioning Systems & Robots to the industrial automation market. They are also ISO9001:2015 Registered Company and LEAN Process accredited. You can find their full offering HERE.
Electromate was founded by Osak in 1986 and have become a leader in the industry on the strength of their technical engineering expertise combined with Osak's extraordinary work ethic, approach to business management and philosophy of continuous improvement. In the Q&A below, Warren discusses considerations for automating processes and provides some thoughts on the current motion and drives industry landscape.