Five Ways that Automation Improves Quality in Blow Molding
May 2, 2023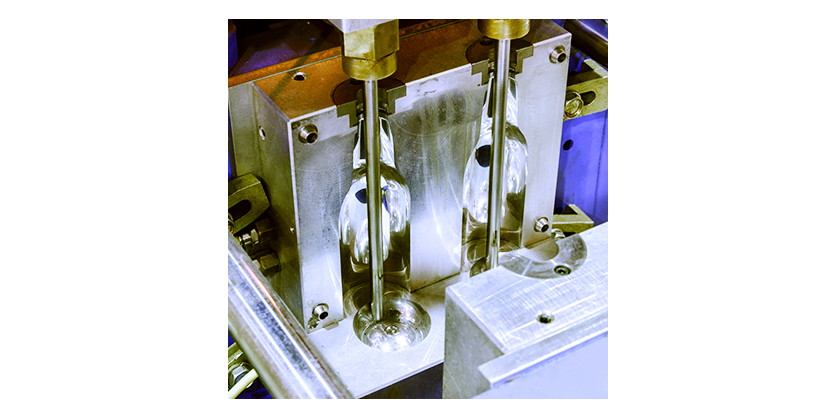 Blow molding is an essential process within the packaging industry that is used to create hollow plastic parts like plastic bottles. After raw plastic is heated, it gets turned into a parison, which is a tube-like plastic shape that can be filled with compressed air through a hole at one end. This air is used to inflate the plastic inside a mold to the desired shape.
Like many packaging industry processes, blow molding can be made more efficient with automation. A complete, end-to-end automation solution for blow molding machinery improves the quality of plastic products by reducing variability, ensuring accurate material dispending, providing real-time monitoring, and automating quality control.
Let's take a look at five ways that implementing automation solutions as part of your blow molding process can increase your customers' satisfaction, reduce waste, and improve profitability.
1. Production will be more consistent.
Accurate temperature control functionality using Omron NX Series controllers ensures consistency in the viscosity of plastic resin for each part at the beginning of the blow molding process. This can ensure that every plastic part produced is identical in size, shape, and weight once it is cured.
Automation solutions also play an important role in monitoring the temperature of the mold itself, guaranteeing consistent heating and cooling for proper product formation. Maintaining the proper temperature throughout a production run can reduce variability in the manufacturing process and improve the overall quality of the final products.
2. Material dispensing will be more accurate.
Systems using the Omron 1SA Motors and Drives can accurately measure and dispense high-cost raw additives such as colorants and resins to minimize direct material costs. Pairing accurate motion with consistent resin viscosity further reduces the risk of errors and inconsistencies, ensuring that each plastic part is made with the correct amount of material.
3. You can take advantage of real-time monitoring.
Sensors at critical control points on the blow mold machine provide reliable data transmission using IO-Link. When combined with the NX102, which is commonly used in IIoT applications due to OPC UA and SQL being standard, operators receive real-time data on the performance of the blow molding machine, including temperature, pressure, and other variables.
When production involves thousands of pieces an hour, identifying and correcting potential issues before they cause defects becomes essential for improving the overall quality of the product.
4. Quality control will be easily automated.
The Omron FH vision system with new defect detection AI can recognize intricate features and quickly learn pass/fail inspection criteria for each part, such as cracks, thin spots, and pin holes. This ensures that only conforming products are shipped to end users and reduces the risk of product scrap or potential product recalls which can impact customer satisfaction.
5. You'll be able to minimize waste during your process.
Automation technologies can help reduce waste in the blow molding manufacturing process by ensuring that only conforming parts are produced. Additionally, automated systems can monitor and control the use of raw materials, reducing the amount of scrap produced.
Interested in seeing what else Omron has to offer when it comes to applications in packaging?
Related Story
Traceability is necessary to verify that proper materials, quality, testing, and assembly have been completed. It helps maintain brand loyalty via customer transparency, and it provides information about product quality and supply chain. Traceability can provide a staggering number of data points, and it can be challenging to know how to best make use of this information.
Today, more industries are starting to adapt track and trace processes, not necessarily to protect themselves in the event of a recall or issue, but because they recognize the advantages the data from traceability can provide. They see the potential for using this data in a proactive way.