Are You Challenging Machine Builders to Think Differently?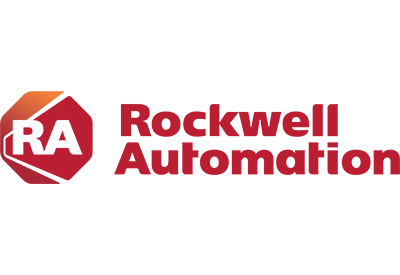 September 20, 2019
By Angelique Fehr
As a plant manager, your list of responsibilities is never ending. Meet production demands and productivity targets. Manage raw material and energy costs while making profitability goals. Quickly adjust to accommodate marketing's latest product innovation.
With rapidly increasing product SKUs and continuously changing packaging configurations, you can only be as successful as the people and tools you have working for you. So, how do you ensure you have the right equipment to help your people make better decisions, your production lines run smoother and your changeovers faster? Change the conversation with your OEMs.
Machines built for future flexibility
Sourcing a machine is hard work. Want to avoid another round of capital approvals and procurement reviews? Think beyond the RFQ and start your next machine builder engagement with a focus on your challenges, and definition of success. The goal is to think differently about the way machines will be used today and in the future.
For example, reliable, proven technology exists to perform orienting, conveying, closing and labeling processes in your plant. Quoting something off-the-shelf for each product line is an easy answer. But, what about a solution that delivers this capability for a variety of products, with a single control platform and a single OEM contact to support your team?
This is where a machine builder can really set you up for success, if given the right directive. Smart, flexible machines built with advanced technology can make it easier to shift between varying packaging sizes or even changeover to run entirely different products. The answer is multi-purpose equipment that can change between products, sizes and configurations at the push of a button, making your operations more agile and flexible.
Linear motor independent cart technology, or ICT, is one of these advanced solutions that provide infinitely greater flexibility and efficiency than traditional systems. ICT intelligently moves products as operations are completed and can bring changeover downtime from hours to minutes, literally making changes with the push of a button.
Another technology central to flexible manufacturing is robotics. Challenge traditional designs with more integrated, accurate and safe solutions from your supplier. A holistic solution that brings together robotics, equipment and automation control allows you to quickly re-configure your machines for a variety of products. Advances in robotics engineering can also support flexibility with sensors and vision technologies that automatically adjust to accommodate new products.
Making smart manufacturing your reality
Beyond the physical product and packaging, smart manufacturing is an equally critical factor to your success. It can create more efficient and responsive operations, enable better utilization of your workforce and help you meet your KPIs. But for your digital transformation efforts to be effective, you need the right smart equipment built with your factory's future in mind.
Measuring OEE is no longer enough. OEMs can leverage analytics to automatically replenish consumables or alert you to wear parts that can be replaced during a shift change, avoiding downtime. Look for work instructions to be delivered on-machine or via mobile technology for workers to quickly perform maintenance or repair tasks. Ask for sensors and real-time analytical tools to increase productivity. And request secure, remote access to augment your workforce, so you don't have to wait for service, but gain access to real-time troubleshooting and repairs.
There's no question that smart manufacturing can wholly transform your manufacturing operations. And it all starts with early collaboration, knowing what to ask for and having future-focused expectations of your machine builders. Start having the right conversations today. Contact your local Rockwell Automation consultant and let us help you explore what's possible.