New ABB Relay Retrofit Program to Modernize Protection and Control System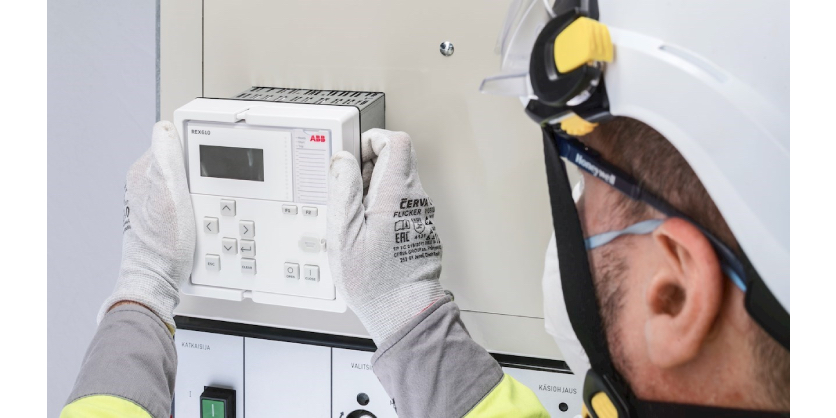 February 27, 2023
ABB launches Relay Retrofit Program for the replacement of select SPACOM protection relays to the latest protection and control technology, REX610
The REX610 all-in-one protection relay is designed to adapt to the needs of evolving power grids, making it a flexible, sustainable and future-proof choice
For customers, this means extended switchgear lifetime, full availability of relay life cycle services, and the possibility to adapt the power protection system to meet new requirements
The ABB Relay Retrofit Program covers the entire replacement process from engineering and installation to testing
Since the 1980s, ABB has installed more than 700,000 SPACOM relays used for power system protection and reliable power system operation world-wide. With the older generation of relays now aging, ABB has been actively developing new technology and expanding its service portfolio to replace select SPACOM relay types with REX610 relays.
REX610 is the first all-in-one protection relay to support all basic power distribution applications with only six variants, making it easy to order, set up, use and service. This relay can be easily adapted during its entire lifetime to meet the shifting requirements for protection, communication and network.
Keen to help customers modernize their protection and control systems, ABB's new Relay Retrofit Program offers a streamlined transition from SPACOM relays to REX610 to ensure increased productivity and efficiency through further improved reliability of power supply.
"We understand that maximizing operational uptime, continuous power, and the safety of both their employees and equipment is of paramount importance to our customers. Opting for this program not only means adopting the latest technology for improved functionality, reliability and safety, but also extending the lifetime of a switchgear and offering the possibility to adapt the power protection system to meet new requirements," says Paresh Mandpe, the Global Product Manager for Electrification Service.
"The Relay Retrofit Program has been designed to allow customers to schedule and execute their retrofit project in phases to ensure timely replacement and to minimize downtime to production or power distribution processes to a bare minimum. Plus, installation is fast as the SPACOM relays and REX610 have the same cutout dimensions – saving customers both time and money."

Paresh Mandpe, the Global Product Manager for Electrification Service
In fact, the new program involves a fast and streamlined installation process that includes a configuration template, which ensures the REX610 relay configurations are matched to each SPACOM relay default configuration. Furthermore, the new mounting assemblies feature pre-wired terminals to minimize the need for re-wiring and thereby the need for updating existing wiring diagrams.
The Retrofit Program for SPACOM to REX610 relays is the latest addition to ABB's service offering. It covers the entire replacement process, with ABB experts providing holistic expert advice, tools and accessories throughout the engineering, installation, testing aspects of the project.
REX610 relays offer equivalent functionality of SPACOM relays with a possibility to configure additional protection functions. As REX610 fully supports the IEC 61850 standard for communication and interoperability of substation automation devices, the program also provides an opportunity to upgrade the entire communication system at the same time, to better meet today's protection and communication requirements.
REX610 has fully modular hardware and a broad selection of default functionality with optional add-on access to a web-based data-sharing and backup service, ABB Ability™ Backup Management for electrical systems – Data Care, where all firmware updates will also be accessible. This provides secure online storage and easy sharing of technical information from the protection relays.
More Information
Related Product
The latest addition to ABB's Relion® product family, the all-in-one protection and control relay REX610, has now been released for order. REX610 supports safe, smart and sustainable electrification in times when power distribution networks continue to grow in size and complexity as world energy usage is predicted to nearly double by 2050.
It draws on ABB's strong heritage of freely configurable multifunctional relays and proven protection algorithms to create a simple and innovative solution that provides optimal protection for basic power distribution applications.